The Dark Tower Begins Filming!
The man in black fled across the desert, and the gunslinger followed.... finally!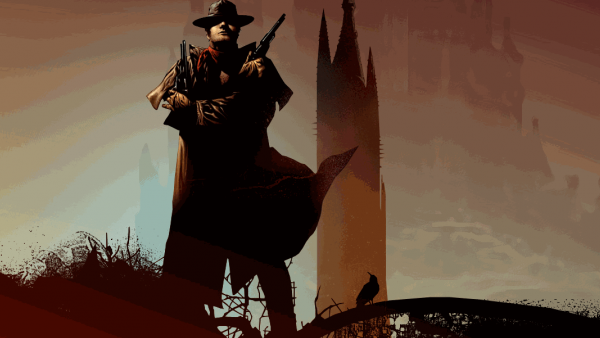 For anyone who still wasn't sure whether this thing was actuallygoing to go ahead, despite the recent casting revelations, it's time to relax: The Dark Tower is getting made and there are people out there right now shooting it. Phew.
If you had the bad luck of tracking The Dark Tower's progress, you'll know that this property has been in development for more than a decade; whenever the film seemed to be gaining traction, it was shelved (again and again). For shooting to have genuinely commenced... well, it marks a special occasion.
For those who don't know, the plot centres on a mysterious gunslinger named Roland (IdrisElba), who sets out across an endless desert in pursuit of The Man in Black, a villainous sorcerer (MatthewMcConaughey). That's the premise at its most basic level, but this is an insanely complex tale filled with inter-dimensional travel and strange meta-events, whilst linking to many of King's other novels and stories.
As a huge King aficionado - and as a big Matthew McConaughey fan - I'm both excited and dubious with regards to this project. I think that Nikolaj Arcel will prove himself to be a great choice for director (his film A Royal Affair is a great one), but I'm not so convinced by Akiva Goldsman on script duties.
We're talking about the guy who wrote Batman & Robin, after all.
The Dark Tower is currently slated for release in February 2017
Create Content and Get Paid
---