The Dark Tower: First Look At Idris Elba's The Gunslinger Is Here
The Stephen King adaptation is finally happening.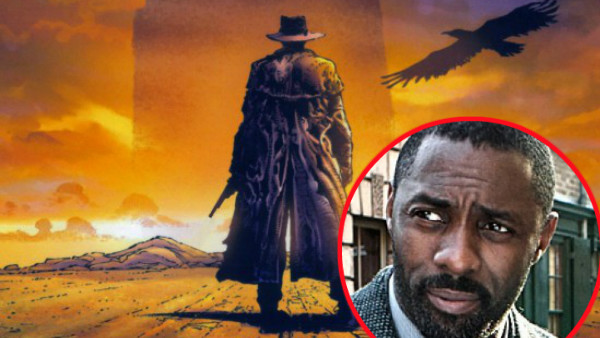 The long-anticipated adaptation of Stephen King's The Dark Tower is finally underway, and now pictures from the South Africa set have leaked, giving us our first look at The Gunslinger, played by Idris Elba.
The images come from Twitter, and show off Elba looking pretty impressive in the costume:
Although King is best known for his horror stories, he does consider The Dark Tower - which blends Western, sci-fi, horror, and fantasy - to be his magnum opus. The series currently spans eight novels, as well as a number of tie-in comics and references in other works.
It tells of the story of Roland Deschain (Elba), the Mid-World's last gunslinger, who travels across the post-apocalyptic landscape in search of the magical edifice known as the Dark Tower, the nexus point of the space-time continuum.
The film, which has been in some stage of development for the better part of a decade, will be directed by Nikolaj Arcel (A Royal Affair), with Matthew McConaughey co-starring as the Man in Black.
The film is scheduled for release on January 13, 2017.
What do you think of Elba's costume? Or you excited for The Dark Tower? Let us know in the comments.
Create Content and Get Paid
---