The Dark Tower Test Reviews Were So Bad, Studio Almost Fired Director
Was the Ka-tet almost broken?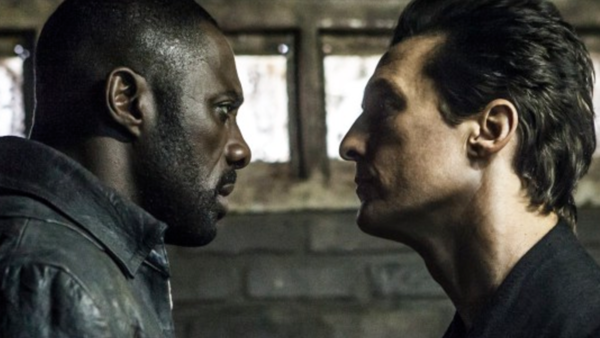 The Dark Tower doesn't need any more negative press ahead of its release this Friday, but trade mag Variety has just brought word that test screenings of the Stephen King adaptation were so poorly received that Sony considered giving director Nikolaj Arcel the boot in the editing room.
In fairness to the film and Arcel, these audiences were shown an early cut with incomplete special effects, but it's the confusing story that dominated discussions.
The Dark Tower is basically King's life's work - a sprawling epic that combines elements of Lord of the Rings, The Good, The Bad and The Ugly, Arthurian legend and vintage horror, among other sources - which plays out across seven weighty tomes.
The story follows a cowboy-knight named Roland Deschain (Idris Elba) on a mission to save an entire nexus of worlds from destruction, a feat he can only achieve by reaching the eponymous Dark Tower before his nemesis the Man in Black (Matthew McConaughey).
Adding to the movie's troubled production, reports suggest $6 million's worth of reshoots were deemed necessary to add context to why Roland hates the Man in Black so much. Presumably his desire to wipe out all of existence wasn't enough.
Arcel is making his big-budget blockbuster debut on the project, and if the rumours are to be believed, Sony toyed with the idea of replacing him with a more experienced director after those test screenings.
The director has, however, denied that there was a rift with Sony during production, but maybe he's just saying that so he's in with a shot of directing the sequel, presuming Dark Tower actually performs well enough to get one...
"On a film with two studios and powerful producers, obviously there is much passionate creative debate on how to work certain ideas or beats. But I felt supported throughout, and they all looked to me for answers. If someone had jumped into my editing room and taken over - I would have left instantly."
So there you have it - the film is said to have tested badly, but Arcel denies there was any trouble in paradise.
And amid all of the negativity, watching Elba's Roland load up and fire his guns in slow motion is undeniably cool, so maybe The Dark Tower won't be all bad after all.
Create Content and Get Paid
---