The Expendables 4 Is Happening!
Italian Stallion declares the upcoming return of action franchise on Instagram.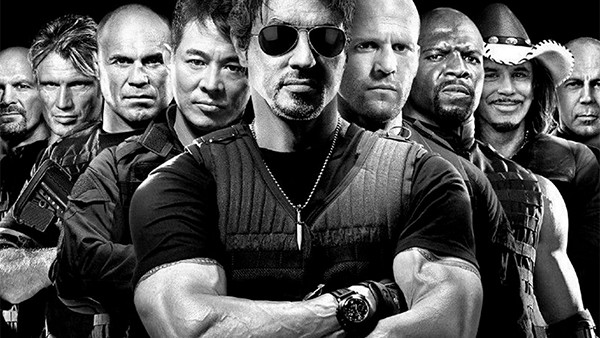 Thought you'd seen the last of old school (or, alternately, just old) action man franchise The Expendables? Well, think again, buddy.
Series figurehead Sylvester Stallone took to Instagram over the weekend with a couple of posts clearly indicating that a fourth instalment in the bullet-riddled series is back on track, after a period of uncertainty.
Just when you thought it was safe to go outside…They're coming back!

A post shared by Sly Stallone (@officialslystallone) on Jan 12, 2018 at 10:12am PST
BARNEY WILL BE BACK ! PLUS THE CREW AND A COUPLE NEW MEMBERS ...

A post shared by Sly Stallone (@officialslystallone) on Jan 13, 2018 at 2:07pm PST
Launched by the 2010 original directed and co-written by Stallone, The Expendables arrived as a welcome antidote to the comparatively sanitised action films of the 21st century, with the Rocky/Rambo veteran heading up an ensemble of long-in-the-tooth manly men including Jason Statham, Jet Li, and (in a minor capacity) Bruce Willis and Arnold Schwarzenegger.
Two sequels followed, and while none of them were necessarily smash hits with audiences or critics, seeing the elder statesmen of action team up had an undeniable novelty value. Further follow-ups were anticipated, as well as an all-female spin-off provisionally entitled The Expendabelles (although it's been a long time since we've heard of any progress on that one).
However, the brakes were slammed down hard when 2014's The Expendables 3 crashed and burned at the US box office (domestic takings of a mere $39 million, although it managed almost $215 million globally); a result widely attributed to the film's PG-13 rating.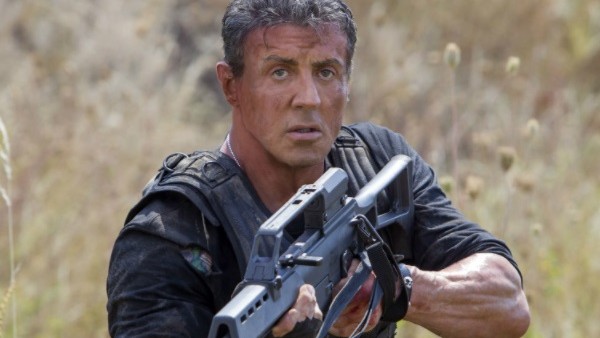 Then, in March 2017, it was announced that Stallone would be leaving the franchise over disagreements with producer Avi Lerner. Almost immediately thereafter, Schwarzenegger stated he would not make an Expendables movie without Stallone - and that looked to be the final nail in the coffin.
However, even at age 72, Stallone remains the perpetual comeback king; and with a ninth appearance as Rocky Balboa on the way in Creed 2, he clearly still feels there's room for more Barney Ross and co.
Now, to commence speculation on which other old action guys will join the crew for The Expendables 4. Deep breath: Jackie Chan Kurt Russell Nicolas Cage Chow Yun-Fat Liam Neeson Pierce Brosnan...