The Great Gatsby Review: 3 Awesome Things & 3 That Sucked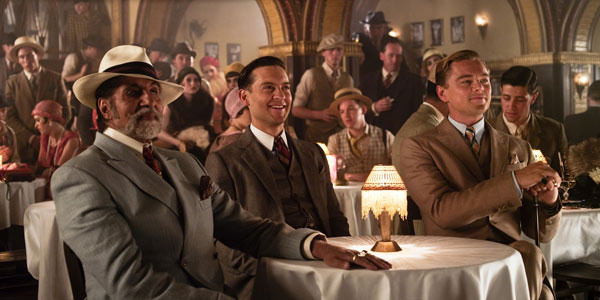 The Great Gatsby has now enjoyed its European unveiling at the Cannes Film Festival, and though early critical responses are as unbalanced as the American reviews - which called it Luhrmann's worst yet, as well as praising its vision and the artistic agenda of the adaptation - the film undoubtedly has its strong moments. It is a stunningly beautiful film - somewhat typically of its director - and it features a powerhouse central acting performance, as well as upholding a wonderful spirit that is both evocative of the period setting, and timeless. Sadly however, and as reflected in the reviews that have appeared so far, there are also a lot of missteps, and the film is far from unblemished.
My own review of the film
awarded three stars, despite my typical affinity with the director's work (and my huge apologies for his faults,) but the points that have appeared in more scathing reviews are no less pertinent for my own opinion. As with Luhrmann's last effort - the grand, but hollow Australia - the director hasn't quite reached the exacting high standards of his earlier works, which has given some of his more vocal detractors ample opportunity to lambast The Great Gatsby, but it is far from the unmitigated disaster some might have expected. Yes, it is overcooked, and occasionally sloppy in its technical facets, but it is also breathtaking at times, and remains entertaining for the majority of its slightly over-bloated run-time. It seems there are pressing contradictions in the overall quality of the film - great points are traded off with poor decisions and technicals - and it provides a good opportunity to explore both faces of Luhrmann's latest beautiful monster. So with that in mind, this article will present the 3 greatest points of the film, and the 3 most pronounced disappointments. First up, the good points...