The House With A Clock In Its Walls Review: 5 Ups & 3 Downs
Jack Black takes on Amblin, magic and some surprising scares.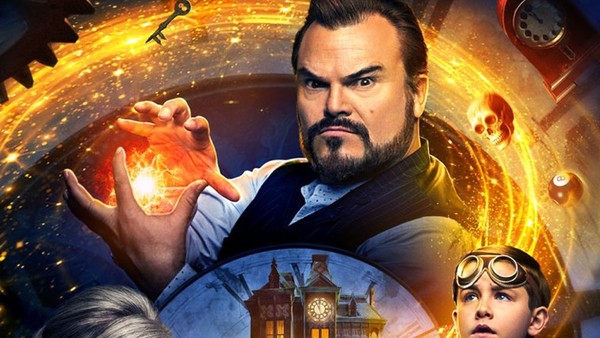 The idea of an Eli Roth-directed comedy-fantasy adaptation of The House With A Clock In Its Walls by John Bellairs' book of the same name was always going to be a bit of an odd bird, but there's something about horror directors turning their creativity on family movies that just sort of works.
Sam Raimi did it with Spider-Man, Tim Burton did it with The Nightmare Before Christmas, David Lynch did it with The Straight Story and Nicolas Roeg made both Don't Look Now and the excellent The Witches. The creepiness they build their careers on apparently works well for putting together good, wholesome family fun (albeit often with a darker edge). But a Steven Spielberg proves repeatedly, that's a good mix.
So it's only right that Roth's The House With A Clock In Its Walls (you'll really wish it had a better title pretty quickly) should be released under the Amblin banner. But does the tale of a young boy's magical awakening in a "haunted" house live up to the best that production company has put out? It's very much a picture of good and bad.
First, the positives...
Ups
5. The Effects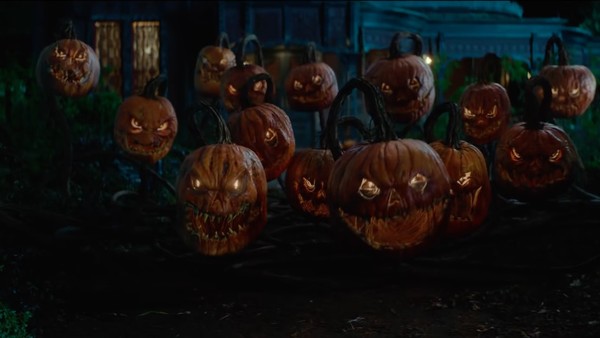 The House With A Clock In Its Walls looks reassuringly expensive thanks to some truly spectacular effects work. Some of that has already been shown off in the trailers - such as the creepy killer pumpkins - but that's very much a drop in the ocean.
Not EVERYTHING works perfectly (there's one VERY obvious wire work scene), but there are fully rendered CGI characters (like a living armchair) that show the real progress being made in digital effects. With there being a lot of magic in there, there's lots of scope for Roth to show that off too and the fact that nothing really feels like it's been heavily green-screened says a lot.