Justice League Dark Rumours - Potential Directors Revealed, Title Change?
These guys have some Guillermo Del Toro-sized shoes to fill.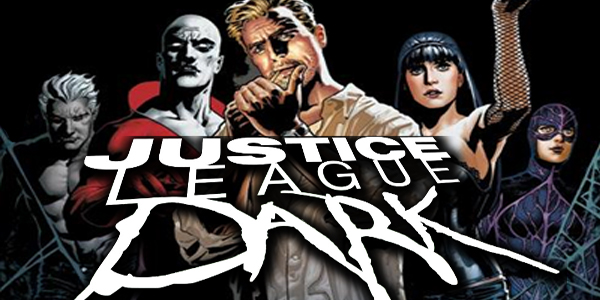 There's been an absolute onslaught of rumours recently surrounding DC's Justice League Dark movie, and when there's this much news coming from different outlets, it usually means that the rumours are true. This time, it's
Joblo
reporting that Warner Bros have a (very) shortlist of potential directors lined up for the project; all of whom are capable replacements for the previously-departed Guillermo Del Toro. Reportedly in the mix are Aharon Keshales and Navot Papushado, who directed the Israeli crime thriller Big Bad Wolves (quoted as being Quentin Tarantino's favourite movie of 2013), up against the choice of Fede Alvarez, he of the Evil Dead remake from the same year. Both choices have a morbid flair for the ghoulish and would be good fits for the script, which is reported to be a great work by Del Toro and "one of the main reasons" that the studio is hungry to get the film made. Joblo are also reporting that the film's working title is Dark Universe, and not the oft-used placeholder of 'Justice League Dark'. If that turns out to be true, then Warner Bros are missing a trick - not only are they losing an opportunity to cash in on the brand recognition of the Justice League of America, but Justice League Dark is just so much f*cking cooler. 'Dark Universe' gets the point across but might lose audience realisation that this is part of the wider tapestry of DC's cinematic universe - unless you want Batfleck to show up with his CGI cape there, too. This news comes on the back of recent rumours highlighting sought-after actors for the film, including Colin Farrell for John Constantine, Ewan McGregor for Jason Blood/Etrigan, Ron Perlman for Swamp-Thing, Monica Belucci for Madame Xanadu, Ben Mendelsohn for villain Anton Arcane, a comedic actor for Deadman and an unknown (preferably Hispanic/Black) actress for Zatanna. Things are coming together quickly here and the accepted feeling is that official announcements are in the pipeline. Justice League Dark/Dark Universe does not currently have a release date but is slated to shoot sometime in 2016.
Create Content and Get Paid
---