The Many Saints Of Newark Review: 7 Ups & 3 Downs
A (mostly) satisfying prequel to The Sopranos.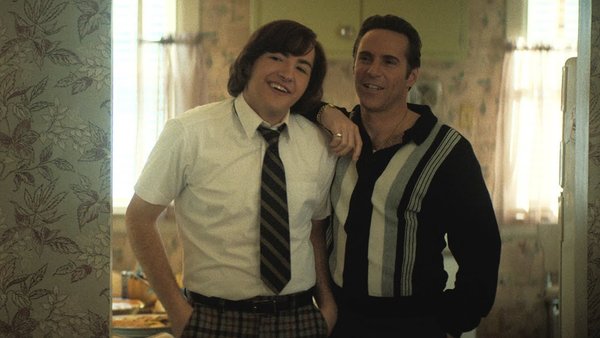 While few would dare call it the big-screen cinematic event of the year, there's certainly been plenty of anticipation for the long-awaited Sopranos prequel film The Many Saints of Newark.
Belated prequels to hit TV shows have an undeniably uneven track record - whether films or "revival" series - and the potential for failure is strong if the responsibility of the new story isn't taken seriously by those involved.
Thankfully that's not at all the case with this two-hour Sopranos post-script (or pre-script, rather?), which lends context to the existing cast of characters while also introducing a number of compelling new ones, and leaving plenty for fans to meditate on after the credits.
Series creator David Chase returns to co-pen the script with Emmy-nominated Sopranos writer Lawrence Konner, and the result is a reverent, largely satisfying return to this world, even if some may feel that, like Breaking Bad's El Camino, it isn't a film that needed to exist.
It won't fully work for everyone, but for the majority of fans keen to dip their toe back in - and have another excuse to rewatch The Sopranos - this absolutely delivers the goods...