The Martian: 10 Reasons Why It's Better Than Interstellar
Scott's sci-fi epic squashes Nolan's nonsense.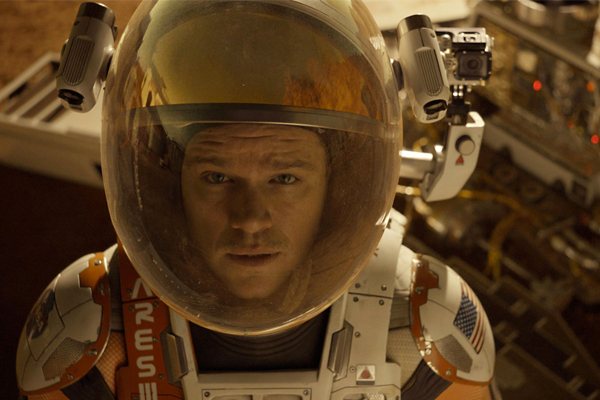 Sir Ridley Scott finally makes a welcome return-to-form with The Martian; the brilliant, expansive and immersive sci-fi blockbuster aided by a remarkable ensemble cast. After underwhelming consistently with his recent outputs (Exodus: Gods And Kings, The Counselor, Prometheus), the Matt Damon vehicle sees the legendary auteur's most robust and coherent release since Gladiator. Hollywood has now mastered the art of space imagery and is truly able to transport their audiences to planets and galaxies far, far away, but despite exceptional visuals and dramatic advances in filmmaking technologies, the principals of great cinema will forever rely upon storytelling and realised characters. Last year, fanboys across the globe were left stunned and speechless by Christopher Nolan's operatic and sprawling Interstellar, and clearly enraptured in a haze of Hans Zimmer-Hoyte van Hoytema wonder, forgot that it's actually an incredibly mediocre movie. The Martian on the other hand, serves a beautiful remedy to the bombastic and incoherent space epic. Whilst some may follow the way of the McConaughey, the truth is that it's Damon who's here to stay. Here are ten reasons why Scott's latest is a far better film than Nolan's.