The Purge: Election Year Trailer Goes Full Warriors
Senator, comes out to play-ay....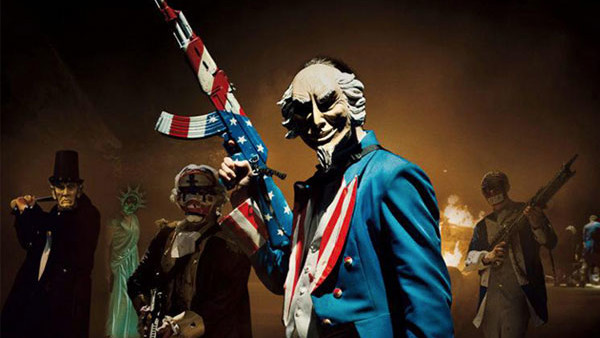 Are you ready for a look into your future, America?
I'll confess straight away: I neglected to put the third Purge movie on my list of the summer's hottest releases, mostly because the second film was too far removed from the excellent, claustrophobic first film. It seemed to add muscle in the same off-putting way the Saw sequels did, and needlessly diluted the core appeal.
That's not to say it was terrible really, and the idea of Frank Grillo playing a thinly veiled proxy for The Punisher was a great one. So while it wasn't among the very hottest, there's still some goodwill there.
Now though, the new trailer seems to be suggesting that Election Year - a genius title given the timing in America - is bringing back both the home invasion angle and dialling up the anarchy on the streets fun of the second. Grillo is back (presumably as a Purge survival expert), protecting a senator seeking to end the Purge officially (think of her as the Bernie Sanders type railing against outrageous competitors)...
It's big, bold and vulgar, and I can't help but feel that there's a conscious effort to channel both The Warriors (those masks and the different gangs have to be a homage) AND the lunacy of games like Saints Row. You can certainly see why it'll make respectable money the last made $110m from a $9m budget).
So call it a guilty pleasure, but I'll definitely be seeing it. And I won't be alone.