The Real Reason Star Trek 4 Is Cancelled
Is Game Of Thrones REALLY To Blame?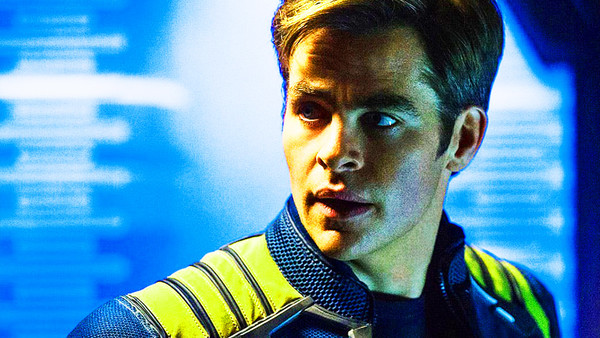 Despite all the positivity concerning the future of Star Trek with a new season of Discovery coming, a Picard-focused TV show, other small screen projects and the possibility of TWO movies (including one by Quentin Tarantino), there's a bit of a cloud forming.
Previously considered to be an inevitability after Star Trek Beyond (even with that film not bringing in masses at the box office, despite being bloody brilliant), the fourth movie in JJ Abrams' Kelvin universe has now dramatically been shelved.
The official reason, according to reports inspired by the first suggestion of cancellation by Deadline, seems to be that director SJ Clarkson - who was set to be the first female director in the sci-fi franchise - has now moved on to the Game Of Thrones prequel. She'll be directing and producing the pilot for the show, which will debut after the main Thrones show ends and was hired after she recently became available, in Deadline's own words.
That wouldn't suggest that Clarkson left Star Trek 4 to work with HBO - it suggests the project was already shelved before she left, which changes things somewhat. So the question now is why Paramount aren't pushing ahead.
Almost immediately after the release of Beyond, JJ Abrams revealed plans to bring Chris Hemsworth back for the fourth film in the new timeline to work with his on-screen son, played by Chris Pine. That alone should have revived interest in the franchise beyond the reach of Justin Lin's underrated, under-seen threequel, since Hemsworth has Marvel pulling power these days.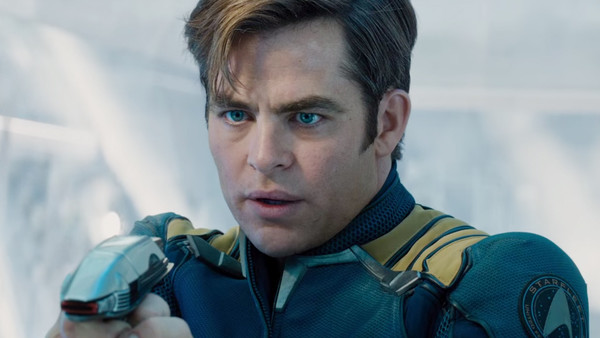 But the real reason for the film being cancelled at this stage - or at least shelved indefinitely - could well be how those plans have developed. On top of rumoured concerns about the financial viability of the franchise on the back of Beyond's box office haul of just $343million (from a massive $185million budget PLUS marketing costs), the studio's inability to tie Hemsworth and Pine down to contracts for the sequel leave them in a difficult position to say the least.
Around August of 2018, reports began to appear concerning a pay dispute after Paramount decided against honouring Pine and Hemsworth's contract agreements. The Hollywood Reporter initially reported on 10th August that the two actors were in negotiations but that talks fell apart and both sides walked away from the negotiating table.
That report stated that Pine and Hemsworth wanted the studio to honour their existing deals - Pine's having been in place for several years and Hemsworth's apparently since he was re-signed around 2016 - but the studio had other ideas. Thanks to the mediocre performance of Beyond at the box office, the budget for Star Trek 4 was slashed (inevitably) to move the goalposts of profitability to a more achievable position.
There's no arguing with the fact that almost $190m plus marketing costs was too much for Beyond, no matter how good the film was. Into Darkness hadn't hit $500m at the box office and greenlighting that sort of budget was not a smart move. Particularly when the likes of Aquaman, which came in at a comparable cost to Beyond is heading towards a billion. Double a reported budget is considered breaking even, so profitability for Beyond was looking at $400m. For it to be enough of a success to warrant the same sort of budget for Star Trek 4, it would have had to pull in more than that.
So it's no great surprise that Paramount decided to rein the costs in. It's just unfortunate that they've apparently tried to do so by reneging on deals already in place for their two key cast members, before they even got the rest of the remaining cast to the table.
Last we heard on the pay dispute - around September - there was no resolution. Chris Pine did cryptically say that he'd "love to be involved" but that he was awaiting a phone call and otherwise would look forward to the film, as if it was still going ahead without him. That's classic negotiation positioning, but it certainly didn't sound like cause for positivity.
William Shatner actually waded into the discussion around about the same time we last heard anything on this front, in conversation with TrekMovie. The former Captain Kirk said that he had faced similar pay discussions and had turned down a low-ball offer at one point, but that Pine was absolutely in the right and doesn't need Kirk.
He's right, Paramount need him more.
Regardless of what movie producer Adi Shankar thinks, losing Pine and Hemsworth IS a big deal. The simple fact is that Star Trek 4 cannot happen without Chris Pine and it probably SHOULDN'T happen without Hemsworth now that's he's been mentioned as part of it. Pine is brilliant as Kirk and this is Kirk's story, regardless of Shankar's belief that it would give Star Trek a chance to reinvent itself and focus away from the Captain.
Star Trek already has an opportunity to reinvent itself away from the Kelvin universe (after already doing so with Discovery anyway), thanks to Tarantino's R-Rated project, which is being developed separately. That film's selling point is the director, obviously, though there's not been an update on it for a while, since he's busy with Once Upon A Time In Hollywood at the minute. That film should have been co-existing with a Star Trek 4 starring Pine and Hemsworth, not replacing it.
Unfortunately, the pay dispute seems to have killed that project for now and it's unlikely that there can be progress without one or both parties backing down somewhat. The reality is that the actors don't need to and until the studio realise they do, we're going nowhere.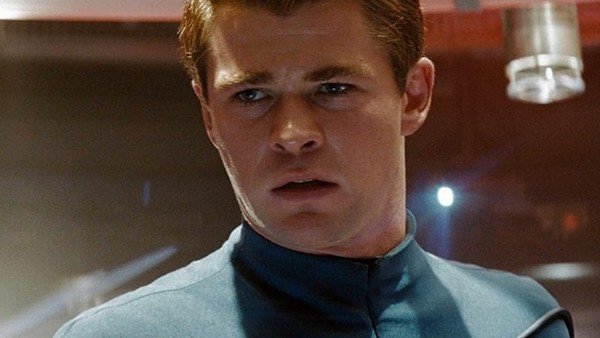 In other Star Trek news, it seems that CBS' Picard show featuring Sir Patric Stewart will deal with the fallout of the destruction of Romulus. According to The Hollywood Reporter's piece with Star Trek executive producer Alex Kurtzman, it will focus on how "Picard's life was radically altered by the dissolution of the Romulan Empire."
That's the event shown in JJ Abrams' 2009 reboot film, which saw Romulus destroyed in 2387 by a supernova, which occurred in the Prime timeline (before Spock went back in time). That's where Picard's story will pick up in that same timeline as he deals with the fallout of the destruction and how his own involvement in Romulan politics in the years after Nemesis was set reshaped his character.
Interestingly, Kurtzman also says that "anything is possible" in terms of Next Generation cameos in the show, so that's a big slice of excitement right there.
Watch Next...
We need more writers about Star Trek 4 and Chris Pine! Get started below...
Create Content and Get Paid
---