The Suicide Squad Trailer Breakdown: 23 Things You Must See
F-bombs, King Shark being King Shark, and the HUGE reveal of The Suicide Squad's villain!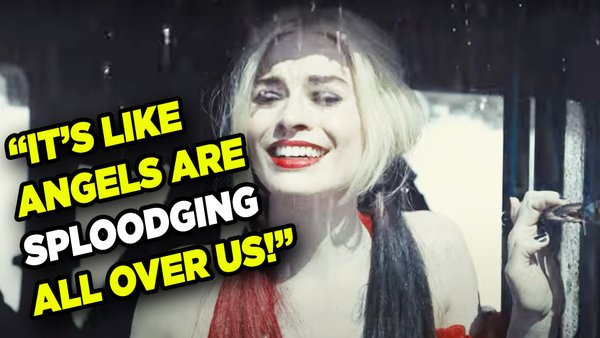 We've all been waiting for it, and finally the first full trailer has arrived for James Gunn's The Suicide Squad.
Rather than a direct sequel to David Ayer's Suicide Squad, this picture is to serve as a soft reboot of sorts for the property. There are clearly a couple of familiar faces still kicking around, but this is a very different Task Force X to what was seen in that 2016 offering.
Yes, we got plenty of Margot Robbie's fan favourite Harley Quinn, yet so much of the anticipation of this trailer was about discovering the new characters who'll be joining the returning Quinzel. And adding another level of intrigue to proceedings, so many of these new characters are ones who are lesser-known faces to even comic book fans.
From nods and winks, to F-bombs, to King goddamn Shark, to the huge reveal of the movie's all-powerful villain, this was a trailer overflowing with so many great moments.
With that in mind, then, here's a breakdown of 23 things that you need to see from this brilliant, table-setting trailer for The Suicide Squad - currently set to hit theaters and HBO Max on 6 August!
23. It Starts As A Harley Rescue Mission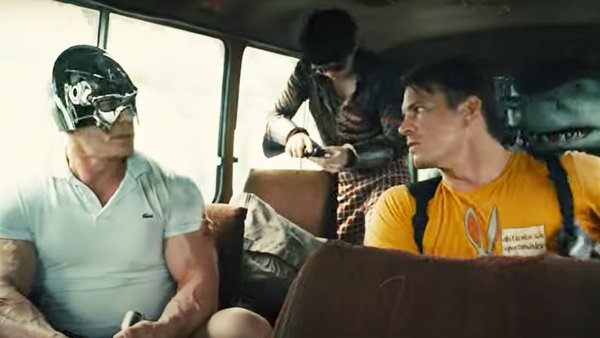 The first piece of solid information we're given from The Suicide Squad's swanky first trailer, is that Task Force X is on a mission to rescue Harley Quinn.
Here, we get an early glimpse of Idris Elba's Bloodsport, John Cena's Peacemaker, David Dastmalchian's Polka-Dot Man, Peter Capaldi's Thinker and the returning Joel Kinnaman as Rick Flag.
Oh, and who's that lurking at the back of the bus? Why, it's King Shark - but more on him later!
Barely two seconds into the trailer, we already see the Suicide Squid squabbling amongst themselves, with Peacemaker unsure why they're risking their lives for a "mental defective dressed as a court jester", while he himself is shot down for wearing a toilet seat on his head.