The Week Of Review: 1 Up & 8 Downs
Another Adam Sandler trash fire.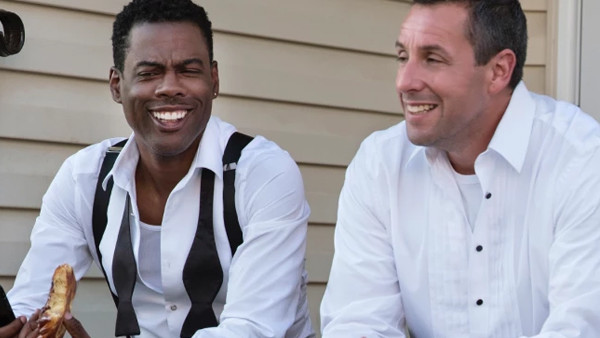 In case you weren't aware - and there's a good chance you weren't - Adam Sandler's new movie The Week Of is streaming on Netflix from today, which teams Sandler with Chris Rock for a comedy about two men preparing for their children's weddings.
It's a simple premise and, to the surprise of just about nobody, it's executed with little panache, ingenuity, heart or even basic comic merit. It is a textbook example of what people mean when they say "straight to Netflix" in a negative way, because this is clearly a movie that would've been a risky box office prospect with a traditional theatrical release.
Piped into your home with no additional fees on top of your Netflix dues, though, it's a far more alluring offering, and going by the success of Sandler's previous straight-to-streaming movies - all of which have been the most-viewed Netflix film on the weekend of their release - this should be another easy success for the partnership.
And though The Week Of's release marks the end of Sandler's first four-picture collaboration with the streaming giant, Sandler signed another four-film deal early last year. His next movie, Murder Mystery (co-starring Jennifer Aniston), is due to start shooting shortly. Be afraid, be very afraid...