The Wolverine Interview: Rila Fukushima On Yukio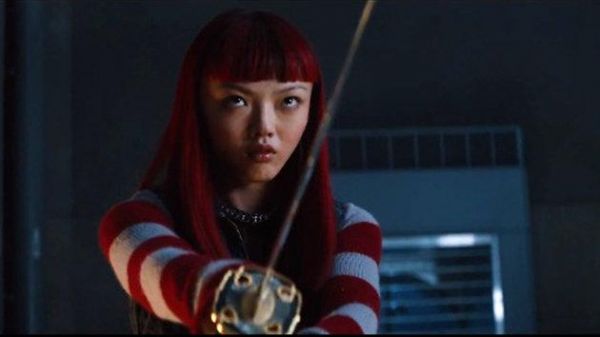 The Wolverine claws its way into cinemas this week in what will be the character€™s sixth appearance on the big screen. Loosely based on the Chris Claremont and Frank Miller€™s beloved 1982 comic book miniseries, the James Mangold directed flick will see Logan journey to Japan to say his goodbye€™s to an old acquaintance, only to become embroiled in a power struggle. Rila Fukushima plays Yukio, a katana wielding assassin who becomes Logan€™s unofficial partner in the film. What Culture recently got to chat with Fukushima on how her modelling experience served her well when filming, in addition to the vigorous combat training she undertook to prepare for the role. On whether or not she was a fan of the X-Men films before filming and what appealed to her about Yukio:
€œI already knew about the screen adaptation of X-Men series and Wolverine. I watched all the films even before I had joined the whole casting process, but I wasn€™t really familiar with the comics. So when I got involved with the project I read the whole comic as well. I really enjoyed playing Yukio. She€™s a strong, badass assassin but she also has heart and humour in her and it was a really colourful character. I think James explored her character a little bit deeper in The Wolverine.€
On training for the film:
€œI had 3 weeks training before we started filming in Australia. I learned Gymnastics, Japanese sword and bo staff fighting as well as hand-to-hand. Basically, there were trying to teach me from the very basics because she is an assassin and my character is highly trained in martial arts. I was practicing Taekwondo before filming but it was nothing like the action sequences and the stunts we were doing. It was challenging but I loved it and the stunt team were amazing.€
On how her modelling experience helped when filming:
€œ helped a lot, but they are totally different things. As a model, there is a lot of walking in front of the camera, so that was something I actually feel comfortable with. I have a couple friends who act and after this experience, now I understand why a lot of models want to get into acting. I feel like it€™s a natural progression. It is really different; I never spent five months with the same team, crew and cast before. Everybody became family and was helping each other. The Wolverine is a very big production but looking back, I feel like it€™s such a tiny production because it€™s so intimate.
On working with James Mangold and Hugh Jackman:
€œHugh is such a great actor but he€™s a really nice, down-to-earth guy. I tried to find his weak point but he€™s so strong! I was so lucky to have an opportunity as a first time actor to get to work with such a great crew and cast. James Mangold was always trying to help, finding the time for me when I needed help and advice for building the character. He also gave me a lot of freedom. He was saying €œJust go for it!€ but I was saying 'No, I want to know what to do!'€
On her acting future:
€œI€™d love to try and play a villain, but I also like comedy too. This is only my first film so I don€™t want to decide, I€™m very open, and I€™m excited to see how people react to this film.€
The Wolverine hits UK cinemas on 25 July, 2013. You can read our review
here
.