They're Remaking The Fugitive... And We Don't Care
Not just one, but we've now got two new versions of The Fugitive on the way.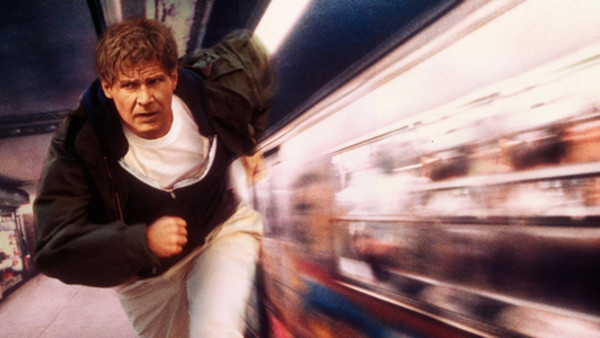 With barely a week going by without news on another remake, reboot, reimaging, or recalibration, now comes word that a new take on The Fugitive is in development. And let's be honest, who really cares?
Via Deadline, Warner Bros. has brought in The Book of Eli's Albert Hughes to direct this new Fugitive, with Broken City's Brian Tucker on writing duties for the do-over.
The Fugitive began life in 1963 as a TV series that ran for four seasons. Based around Richard Kimble, a doctor falsely accused of murdering his wife, the show saw Kimble on the run from the law as he desperately tries to find the real killer.
Skipping ahead to 1993, of course, and Harrison Ford and Tommy Lee Jones headlined a big-screen Fugitive offering that nabbed seven Oscar nominations – including Jones taking home the Best supporting Actor gong at the 1994 edition of The Academy Awards. Then came an awful 2000 Fugitive TV series that was axed after just one solitary season.
So, iconic TV series? Check. Oscar-winning movie version? Double check. Which begs the question, why even bother with yet another version of The Fugitive.
To clarify, this new Fugitive movie isn't to be confused with the new TV incarnation of the property that's being developed for the Quibi streaming service. In that series, Kiefer Sutherland and Boyd Holbrook are starring in an adaptation that switches things up so that Holbrook is playing a character wrongly accused of setting off a bomb in Los Angeles.
Is there any need to hash out one, let alone two new versions of a property that began life over 50 years ago? No, no there isn't. But, well, Hollywood…