This Detail Will Make You Love Ewan McGregor's Obi-Wan Even More
Seriously, how could you NOT be excited for the Obi-Wan Disney+ series?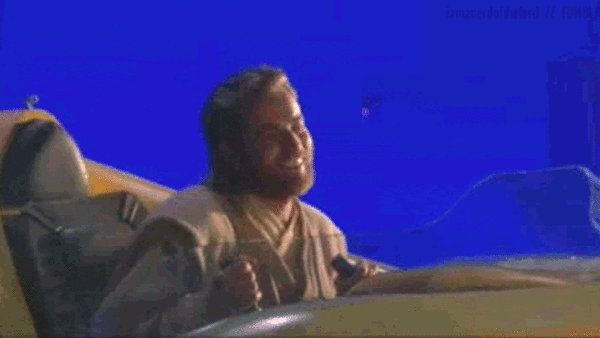 One of the most anticipated Star Wars projects coming in the next few years is the Obi-Wan Kenobi TV show. Set to premiere on Disney+ in 2021, the series, helmed by Mandalorian director Deborah Chow, will see Ewan McGregor reprise the role of Obi-Wan during his years in exile between the events of Episodes III and IV, and fans are pretty excited.
For all the hate the prequels get, McGregor's Obi-Wan has always been something all Star Wars fans can agree on. He made the best of some bad material and turned in an excellent performance as the Jedi Knight, embodying the charm and wisdom fans first saw from Sir Alec Guinness in the original Star Wars. McGregor's Kenobi is arguably more iconic these days, with young Obi-Wan dominating related Star Wars media in TV shows like The Clone Wars and plenty more novels, video games and comics over the last two decades.
So yeah, it's easy to understand the hype. One thing Star Wars fans may not know about McGregor's performance however is that, while filming Episode I: The Phantom Menace, he kept on imitating lightsaber noises on set. No matter how many times George Lucas told the Trainspotting star it wasn't necessary and that the real sounds would be added in post-production, he'd forget and keep doing it anyway.
McGregor confirmed the story while on the Graham Norton show back in 2011, stating that "it was quite difficult not to make the sound". Even better is that it seems the actor's habit wore off on his co-stars, as both Liam Neeson and later Hayden Christensen found themselves making the same noises during the filming of Episode I and II respectively.
It's one thing to be an influence in front of the camera, but it's clear McGregor was able to influence his co-stars too. And here you thought it would be impossible to love his Obi-Wan even more than you already did.
--
Do you think McGregor will slip back into his old habits when filming the Obi-Wan show? Let us know in the comments below!
Star Wars Quiz: Which Obi-Wan Kenobi Said It: Alec Guinness Or Ewan McGregor?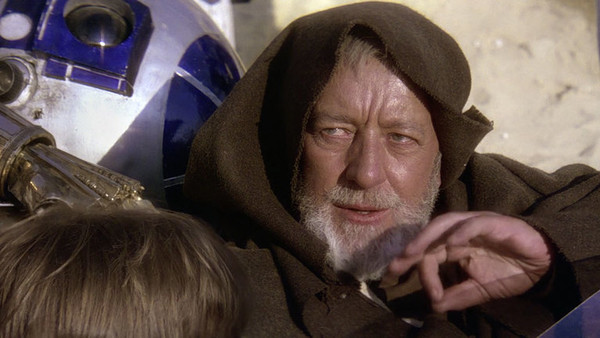 1. "Why Do I Get The Feeling You're Going To Be The Death Of Me?"