This Insane Detail Quentin Tarantino Put Into Once Upon A Time In Hollywood
Just when you thought Once Upon a Time in Hollywood couldn't get any better...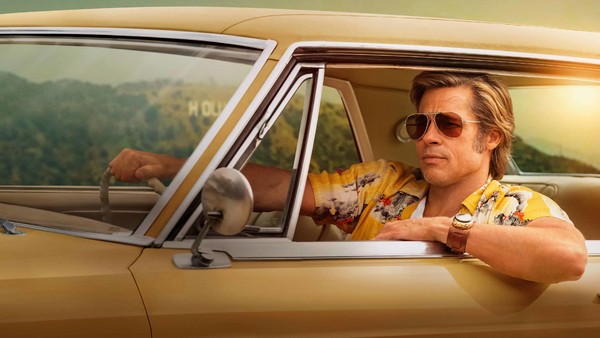 Quentin Tarantino went through a whopping 17 hours of original broadcasts in order to settle on the sounds we hear on the radio in Once Upon a Time in Hollywood.
When it comes to the marvellous worlds often brought to life on the big screen by the unmistakable director, Tarantino's use of music usually sits as one of the most memorable and often delicious tools at his disposal. From his inspired Stuck in the Middle with You infusion in Reservoir Dogs, to the chilling Bang Bang (My Baby Shot Me Down) Kill Bill opening, Tarantino frequently delivers the cinematic soundtrack goods.
Yet, this ability to cement his features into our brains forever on the back of these outstanding musical choices doesn't come without hard work. When deciding on the soundtrack that would help flesh out Los Angeles in the late '60s, Tarantino found himself sifting through 17 hours of real life LA AM radio station KHJ from that same period in time, as he later revealed in a Spotify Podcast.
The director would ultimately whittle the tapes down to a three-hour "Best of" mix to be used in the film at various points, citing a Heaven Sent perfume jingle by the name of Suddenly from the recordings as one of the best song cues in the flick:
"That's the one in particular that holds up like a song. You listen to it a couple times, you get the words, then you're singing along to it. Literally, I think it's one of most effective song uses in the movie."
Though we sometimes take Tarantino's ability to perfectly infuse music into his on-screen environments, whether in the background or booming over the top of a particular sequence, for granted, hopefully this little peak behind the curtain will highlight the hard graft that goes into even the smallest moments we barely even noticed when watching the movie for the very first time.
Create Content and Get Paid
---