Thor 4: Natalie Portman Plays FEMALE God Of Thunder
New title revealed as Thor: Love & Thunder, Valkyrie is LGBTQ!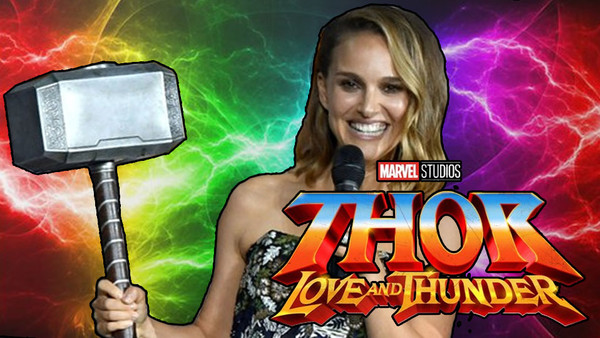 Mere days after it was announced that we were getting a fourth Thor movie with Taika Waititi returning to direct (sadly at the cost of his Akira project, but it's very much swings and roundabouts), Marvel's Comic Con panel has now confirmed even more about the movie.
It's to be titled Thor: Love & Thunder (and has the best logo of all of the reveals at SDCC this year), Chris Hemsworth will appear once more as Thor Odinson and Tessa Thompson's Valkyrie will also reappear. So far, so somewhat expected. Then it starts to get a little different and a lot more exciting.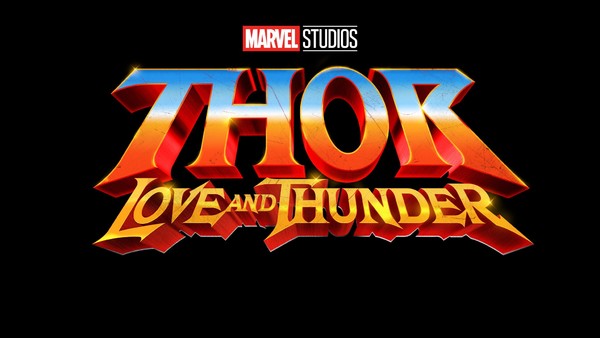 In a huge susprise, Natalie Portman, whose apparent disinterest in the MCU was seemingly confirmed by her returning to Avengers: Endgame ONLY to redub a line despite her character appearing through archive footage, will also return. And not only that, but she's set to wield Mjolnir, just as she did in the comics. So there's a new God Of Thunder in town and she's the one who's going to have the powers and not Chris Hemsworth's Thor. Very interesting.
Whether that means we'll get a depowered Thor in Guardians Vol 3 remains to be seen. He may not even appear in that movie now, since Thor 4 comes before it and Hemsworth is involved. Presumably so too are the Guardians, briefly?
On top of that shocking news, Tessa Thompson revealed that her Valkyrie is going to be the first openly LGBTQ lead character in the MCU. It's about damn time. She announced as much by saying that as the new king of Asgard, she'll be seeking her queen. Will it be Jane Foster? It's possible, but that would inspire that suggestion that Foster has a thing for the most powerful seat in Asgard, rather than for actual people.
How Foster comes into possession of Mjolnir remains to be seen, but it could be that Valkyrie cannot wield both Odin's staff Gungnir (which she presumably has to since she's on the Asgardian throne) AND Mjolnir simultaneously? And the hammer seeks out a worthy wielder it's already familiar with?

Let's hope there's still space in this story for a Siege storyline that unites Valkyrie as the new defacto Odin, Foster as the new God Of Thunder and Asgard's protector and Thor as the new rogue hero with all the powers of Stormbreaker. And also Korg and Miek and also Beta Ray Bill. Jesus that's all too exciting isn't it?
What do you think? Share your reactions below in the comments thread.