Thor: Ragnarok - Free Haircuts All Round For Fans
Also, a chance to win a trip to Iceland.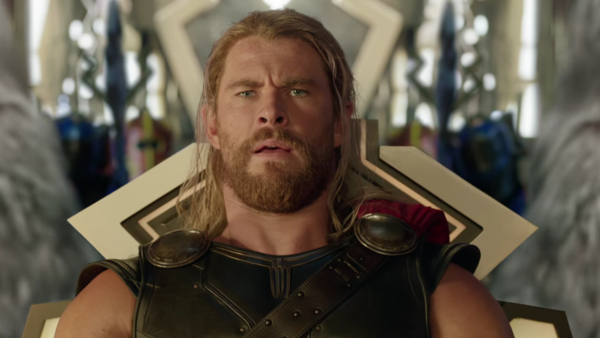 Fancy a free haircut courtesy of the God Of Thunder? Well, your weirdly specific wish could come true thanks to Thor: Ragnarok, which hits cinemas in a little over a week.
To celebrate the 24th October release of Taika Waititi's upcoming sequel in the UK, Thursday 19th October is being rebranded to #THORSDAY and select barber shops around England will be teaming up to form a Haircut Avengers of sorts to give fans a free haircut in honour of Thor's new shorn locks in the movie.
Thor ends up sporting a new look in Ragnarok when he's imprisoned on Sakaar, and now fans have the chance to follow in this footsteps. Or his hairsteps, possibly.
And on top of receiving a free haircut from some of the country's coolest barbers, anyone who participates will be entered into a draw for the chance to win a holiday for two to Iceland, where Ragnarok was partly filmed. And as an added incentive for the particularly hairy among you, there'll be a special prize for the longest-haired person to have their locks sheared - tickets to attend a UK gala screening of an upcoming Marvel movie.
The following barbers will be taking part:
SOUTH-EAST ENGLAND
LONDON
Pall Mall Barbers, Trafalgar Square27, Whitcomb St, London, WC2H 7EP @PallMall
MILTON KEYNES
Braid Barbers, 769 Midsummer Boulevard, Central Milton Keynes, MK9 3BG @Braid Barbers
NORTH OF ENGLAND
MANCHESTER
Barber Below, 10 Hilton Street, Manchester, M1 1JF @BarberBarbers
LIVERPOOL
Dale Street Barbers, 64 Dale Street Liverpool L2 5ST @BarbersDaleSt
WEST MIDLANDS
BIRMINGHAM
Kings Barbers, Burlington Court, 18 Lower Temple St, Birmingham, B2 4JD @KingsBarbersUK
LEAMINGTON SPA
Braid Barbers, 74 Warwick St, Leamington Spa, CV32 4QG @Braid Barbers
SOUTH WEST ENGLAND
TORBAY
Tom Chapman Barbershop, 121 St Marychurch Rd, Torquay, TQ1 3HL @TCHairEducation
BRISTOL
Harry Blade & Angry Daves, 3 Christmas Steps, Bristol, BS1 5BS @Hbad
We need more writers about Thor: Ragnarok! Get started below...
Create Content and Get Paid
---