Tim Burton Offers An Update On Beetlejuice 2
He's interested, but it's probably not as concrete as you'd like...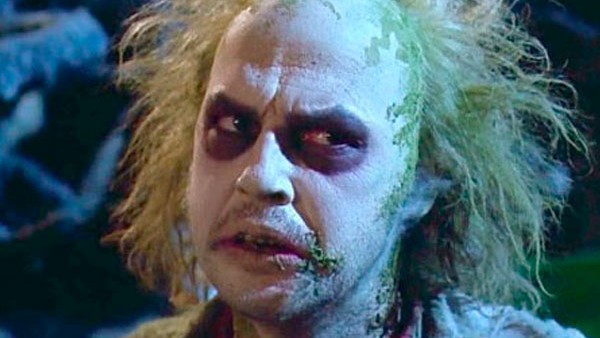 After seemingly years of flirtation with existence, Beetlejuice 2 was pretty softly confirmed as being back in the actual works back in 2012, with Seth Grahame-Smith (who has just departed The Flash) and David Katzenberg writing a script and Tim Burton apparently waiting with an "open mind" about the sequel.
Latest we heard about Burton's feelings on the matter came last year when Grahame-Smith said he was hopeful Burton would actually start shooting the sequel after Miss Peregrine's Home For Peculiar Children was finished. Hopefully, that means we'll see some concrete movement around September when that hits cinemas.
Collider have now caught up with the director to ask him what the lay of the land is on Beetlejuice 2, and it's not entirely positive nor fully negative:
This is the thing, it€™s something that I€™m interested in, but there are so many stories , dumping Michael Keaton for Johnny Depp and this or that, and I€™ve talked to these people and they didn€™t wanna hear this, so they just made up a story. But the fact of it is I have talked to Michael and I have talked to Winona , I€™ve talked to a few people. It€™s something that I really would like to do in the right circumstances, but it€™s one of those films where it has to be right. It€™s not a kind of a movie that cries out , it€™s not the Beetlejuice trilogy. So it€™s something that if the elements are rightbecause I do love the character and Michael€™s amazing as that character, so yeah we€™ll see. But there€™s nothing concrete yet.
Does that sound to anyone else like he's not entirely convinced by the suggestions that have been put to him so far? It's actually great to hear that Burton is taking his time over the project: nobody wants a ridiculous tacked on sequel designed as nothing more than brand squeezing for money, and more power to him for waiting for the right story.
Burton also has what will no doubt be an odd live action adaptation of Dumbo to be busying himself with for Disney (imagine the pink elephants sequence under his guidance!), so he's not going to be kicking his heels.
Are you excited to hear that Beetlejuice 2 might still be happening? Share your reactions below in the comments thread.
Create Content and Get Paid
---