Tom Hardy: 10 Roles That Passed You By
Because you don't become a Legend (or two) overnight.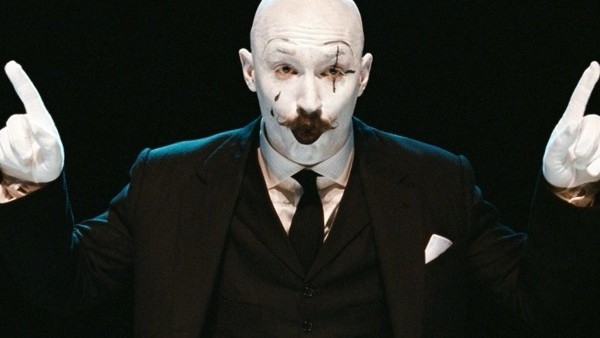 Far from being just the most successful year for Tom Hardy, 2015 is also the most prolific. Not only does he take on the roles of both notorious Kray twins in Legend, but the London Crime drama is still only the fourth of his five films to be released this year. With The Revenant hitting US screens at Christmas, even Mad Max: Road, released a mere four months ago, is in danger of being left in the dust. Added to the James Bond rumours this only proves he is at the peak of his career (and still climbing!), but the journey has been longer than many will remember.

It may often be stated that it was Inception which bought him to the attention of a wider audience, thanks in part to BAFTA's rising star award, but he was in fact already well on his rise to stardom when cast in Christopher Nolan's 2010 cerebral thriller. Obviously there are also those films which have remained under the radar for the best of reasons, but the number of films in which Hardy has appeared includes an impressive number of fan favourites.

His early CV boasts a career defining turn as Britain's most infamous prisoner, and even a central villain in one of cinema's most recognisable franchises. Not only is Tom Hardy one of Britain's best loved talents, but everyone has been enjoying his performances for the past 14 years. You just didn't realise it.
10. PFC. John Janovec - Band Of Brothers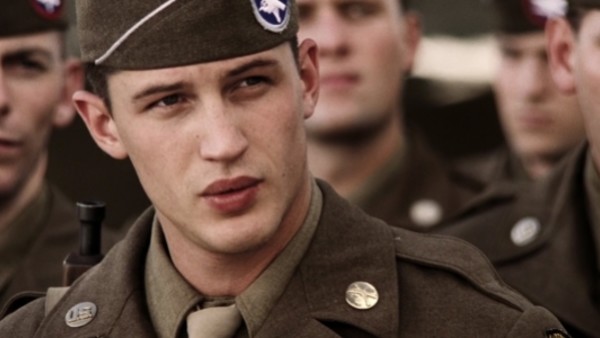 Despite his unmitigated cinema success, Tom Hardy's recent role in the BBC series Peaky Blinders should come as no surprise considering it was the small, rather than silver screen which gave him his first big break. He may have left Drama school early, but it was a role in Steven Spielberg and Tom Hanks' Band Of Brothers which set him on his path to stardom.
He may have only appeared in two episodes, but Hardy's role as Private John Janovec was far from insignificant. Regardless of the fact that David Schwimmer at the height of his Friends fame only appeared in three, in a series depcting the brutality of war, it is Jenovec's death which may be the most memorable, if not the most futile.

When their own fighting is over but with war in the east still looming over them, Points, the final episode of the series, shows the men of Easy Company dealing with what is now peace time in Austria. At one particular check point Janovec is working side by side with a German soldier discussing the best countries to fight in. It is returning from this post that his own war comes to an end, in a swerving jeep avoiding a fallen barrel from a passing lorry.