Tom Hardy: 5 Awesome Performances & 5 That Sucked
I'm seeing double here - four Hardys.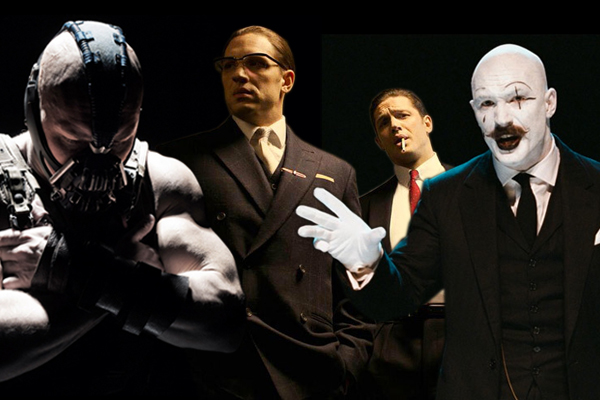 At the start of 2015, Tom Hardy was on the brink of fame. He was already a favourite actor among cinephiles, but outside of filmic circles people were unsure about his A-list standing. His choice of films is firmly rooted in the search for good roles, rather than furthering his personal brand and his biggest blockbuster role saw his face obscured by a crab-mask in all but one shot. Only nine months later and it's clear he's officially made it in the mainstream. Mad Max: Fury Road was the summer's most unexpected blockbuster and now Legend, which is in UK cinemas this week (it's out on 2nd October in the US), proves he can carry a movie like the best of them. Most exciting of all, later this year he's appearing alongside Leonardo DiCaprio in Alejandro Gonzalez Inarritu's The Revenant, so Oscar glory (or at least his first nomination) could be on the cards. The London lad broke big back in 2008 with Bronson, but before then he'd been doing the typical jobbing British thesp schtick, starring in plenty of gangster flicks and otherwise taking whatever there was going. This pre-fame period is much more of mixed bag than the consistent brilliance we've come to expect from him, although his recent run isn't devoid of misses either. In honour of his incredible double performance as the Kray twins in Legend (kinda given away which side of things that's gonna fall on), let's take a look at both sides of Tom Hardy's acting - the one that's awesome and the one that sucks.