Tom King To Co-Write DC's New Gods With Ava DuVernay
Time to get hyped, Mister Miracle fans.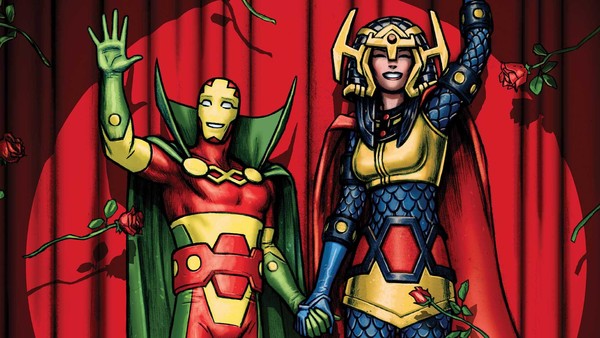 News had quietened down on the New Gods front for the last few months, but yesterday Ava DuVernay took to Twitter to make a new announcement: Tom King - the scribe behind Mister Miracle and Batman - will co-write the film alongside DuVernay.
As far as comic book movie news goes, this is pretty incredible. It's rare that comic book writers get to actually write a full script for a comic book movie, and yet King is getting to do so just over a year since his and Mitch Gerads' Eisner Award-winning Mister Miracle comic wrapped up.
The announcement was made over on DuVernay's Twitter, and there's plenty of reason to be excited about it. King's time with Mister Miracle proved the writer had a great understanding of Jack Kirby's Fourth World, but even better was the fact he wasn't afraid to push boundaries. His take on the mythos is modern, introspective, and at times even quite horrific. If DuVernay and King are able to weave that human element into their film, then there will be plenty of cause to be excited.
Given it's also been rumoured that the film will focus on the romance between Mister Miracle and Big Barda - by far one of the best things about King and Gerads' comic - it makes plenty of sense why the writer has joined the project.
--
Are you excited for New Gods? Let us know in the comments.