Universal Orlando Resort Announce Jurassic World VelociCoaster
Universal reveal "the apex predator of coasters" is coming to its Florida park.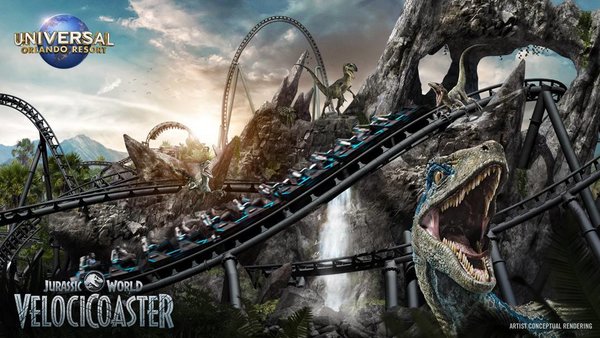 Summer 2021 is going to be ferocious at Universal Orlando Resort with the opening of a brand new coaster. The Jurassic World VelociCoaster is opening at Universal's Islands of Adventure and will be the biggest one of its kind in Florida.
You will reach speeds of up to 70mph as you race alongside a "fierce pack of Velociraptors". This coaster is not for the faint hearted. It's the fastest and tallest launch coaster of its kind in Florida, with barrel rolls and a 155 ft "Top Hat" to contend with.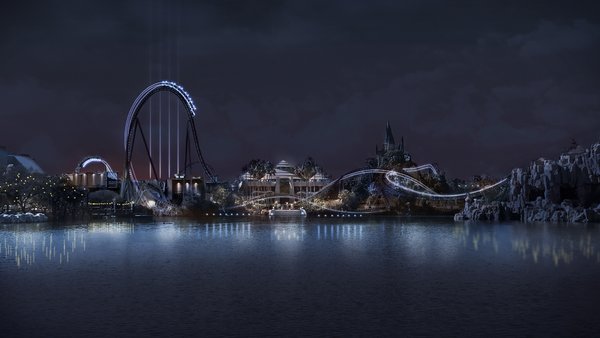 You will join the cast of the Jurassic World franchise, including Chris Pratt, Bryce Dallas Howard and B.D. Wong as " Jurassic World unveils the next evolution of its "carnivore expansion": the VelociCoaster". The latest ride at the Jurassic World park allows guests to"feel the rush of the hunt" as the race alongside the park's pack of velociraptors.
One thing that we've learnt from the movies is that velociraptors are clever, fast and nimble; so you can expect this to be a thrill seeker's dream. There will be twists, turns and drops galore.
The Jurassic World VelociCoaster has two "pulsating launches, reaching 70mph in just 2.4 seconds". You'll barrel roll over the lagoon, race up the 155 ft top hat and then straight into an 80 degree drop.
On top of that, expect a "zero-gravity inverted stall" where you will be sent "upside down across 100 feet of track", which Universal are describing as the first of its kind. You'll also experience 12 seconds of weightless as you fly around 4,700 ft of track.
Universal Orlando Resort are giving us something to look forward it in 2021. Looks like it's going to be a ferociously good summer at Islands of Adventure next year.
Create Content and Get Paid
---