Universal Orlando Resort Opens Jurassic World Tribute Store To Celebrate New Coaster
Grab all your Jurassic themed goodies before you board VelociCoaster at Universal.
This year something ferocious is coming to Universal Orlando Resort's Islands of Adventure. VelociCoaster will be roaring into action from 10th June, taking thrill seekers on a chase with one of Jurassic World's most dangerous hunters.
To celebrate, Universal Studios Florida has opened up a store dedicated to everything Jurassic World. The Tribute Store usually celebrates the events taking place in the park throughout the different seasons, but for the first time the store will be honour a new attraction.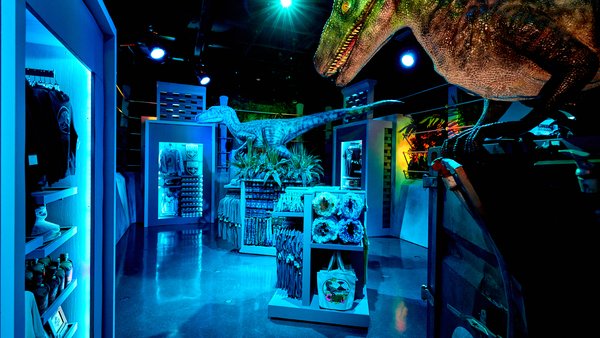 Guests will enter through what appears to be the gates of the park into three differently themed rooms. The first room will take you right into what appears to be the Jurassic World VelociCoaster control room. In the control room you'll see dinosaur vitals along with merchandise dedicated to the new ride.
Once in the second room you'll find yourself right in the middle of the Raptor Paddock. The Raptor Paddock will showcase two new lines. The "Into the Wild" will feature neutral tones with "spirit jerseys, socks and key chains". If neutral isn't your style than the "Tropical" merchandise will probably be more your style. There will be "tie-dye hoodies, beach hats and bright summer items".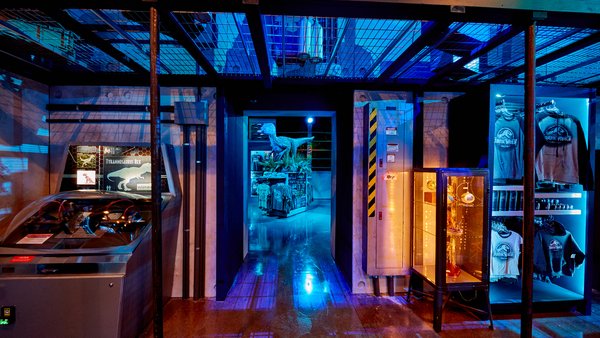 The final themed merchandise room of the Tribute Store will be a treat for fans of the original Jurassic Park movie. You'll find yourself in The Lab, with screen used authentic probs from the movie that launched the film franchise. The Lab will also be the place to pick up your Mr DNA merch featuring the fun, animated DNA character from the first film.
There isn't just Jurassic World and VelociCoaster merchandise in the Tribute Store. Fans of the new animated Jurassic World: Camp Cretaceous series can also find a new merchandise. There will also be an opportunity you can get up close with some of the parks most gentle giants, triceratops.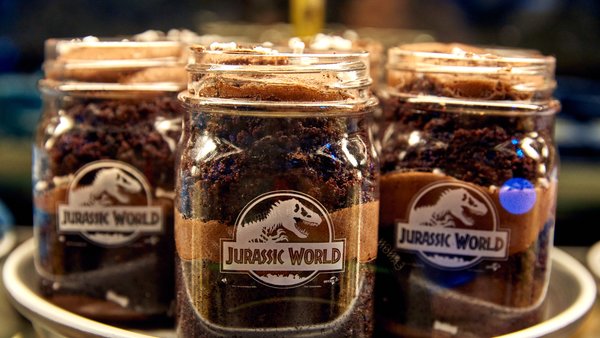 Can you even celebrate a new attraction at Universal without new snacks to try? The Tribute Store will stock some tasty treats including: Jurassic World VelociCoaster s'mores, chocolate dinosaur eggshells and a "Dig-In" dessert jars filled with chocolate cake and frosting.
If you still aren't able to make your way to the parks this year then you pick up some of the new goodies on sale at www.shop.UniversalOrlando.com.
Are you heading down to the Universal this summer to check out the new Tribute Store?
Create Content and Get Paid
---