Velvet Buzzsaw: Ending Explained
Dan Gilroy and Jake Gyllenhaal reunited for the satirical art movie, but what does it all mean?
Presumably, you've watched Velvet Buzzsaw, and now like many, you're wondering what the hell you just witnessed.
From paint coming to life and possessing unpleasant gallery workers, to a giant metal sphere shredding a woman's arm off, to a homeless robot enacting revenge on an unimpressed critic - some weird sh*t goes down over almost two hours of runtime.
But like any good piece of art, all the strange strokes come together to make one larger picture; tying together the Velvet Buzzsaw by name with its bitingly ironic physical counterpart. Whether that picture is exactly clear by the end of the movie depends on how deep you want to dive, but before we can decode what happens in the final moments, however, we've got to start at the beginning, and untangle the general premise of what's happened throughout the movie...
The Story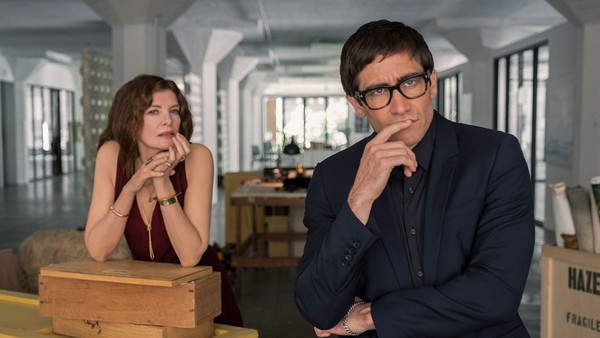 Intriguing in title as well as in its subject matter, Velvet Buzzsaw is the story of an art community plagued by a set of paintings with supernatural abilities - created by an unknown painter who quite literally rendered them through blood, sweat, and tears.
Jake Gyllenhaal plays Morf, an industry critic with a voice revered so highly his reviews can make or break art sales, who ventures into a relationship with gallery assistant Josephina (Zawe Ashton), the woman who discovers the art pieces and sets them up in her employer's gallery. Said owner, Rhodora Haze (Rene Russo) and competitive curator and private buyer Gretchen (Toni Collette), as well as the rest of the world are enamoured by the mysterious work, showcasing it in a successful exhibition and selling off pieces like hot potatoes as rich clients peruse the back catalogue.
And it's here that the true meaning of the film begins to rear its ugly head: that money is the be all and end all of this world. Vetril Dease wanted nothing to do with that lifestyle having condemned his work to destruction upon his death, and the meddling, greedy art world will pay for disrespecting his wishes.
The essential heart of this film is a vengeful artist from beyond the grave, taking out art curators like a slasher villain with the key modus operandi that money-orientated pretenders to the art world will be taken out by his powerful works.