Venom: Michelle Williams Will Probably Steal The Whole Movie (Again)
Best comic book movie cast ever?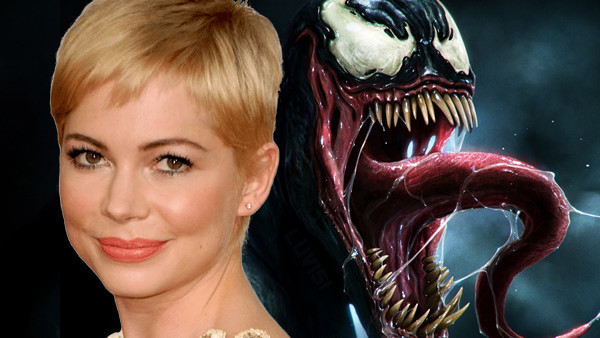 On the back of the castings of Tom Hardy and Riz Ahmed, Michelle Williams has become the latest impressive talent to be linked with a role in Sony's Venom movie.
If it wasn't for the fact that Sony were making it and not Marvel, the movie would already be incredibly exciting on those three names alone. Sure, Ruben Fleischer is more of an acquired taste (though Zombieland was awesome), but that trio of actors are all compelling and Williams has a track record for stealing entire movies, no matter how much screen-time she has.
Variety's sources say that Williams would play a district attorney and possibly Hardy's love interest - presumably not when he's in full Venom get-up.
They also say that Sony have been meeting multiple actresses ahead of the film going into production next month, and she would be a huge get for the project, particularly with more Oscar buzz coming her way for All The Money In The World. She's also got Todd Haynes' Wonderstruck, The Greatest Showman On Earth, spy drama All the Old Knives with Chris Pine and the Janis Joplin biopic Janis.
Venom needs way of getting over the fact that it's going to be a Spider-Man universe movie with no Spider-Man, and packing in a cast this talented is definitely one way of doing it.