Warren Beatty Is "Serious" About Making Dick Tracy 2
"I'm serious about it, but I am slow about these things."​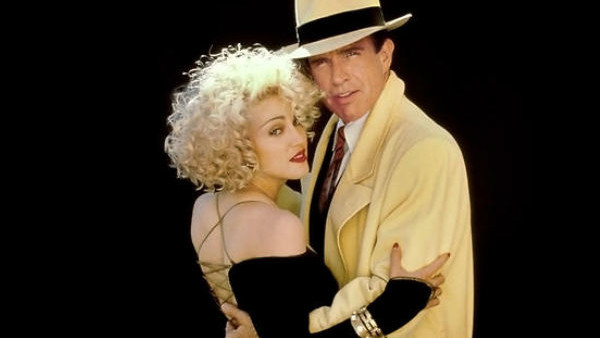 Warren Beatty spoke to attendees at CinemaCon this week to once again reiterate his desire to sequelize his big-budget, B-movie inspired, 1990 action/comedy film Dick Tracy.
In the 26 years since the undoubtedly unique, ultra-stylised and loony adaptation of the pulp comics classic first hit the screen, Beatty has teased an unlikely follow-up that looks more impossible with each passing year.
However, the screen legend, now 79 and semi-retired, won a lengthy lawsuit a few years ago to reclaim the film rights to the brightly coloured, square-jawed private detective and seems keen to have made the fight worthwhile with his unwavering desire for a follow-up.
€œI€™m serious about it, but I am slow about these things.€
The original movie starred an electric cast that included notable names such as Al Pacino, Madonna, Dustin Hoffman and Dick Van Dyke. Critics couldn't make up their mind on whether the movie worked or didn't and the box office was equally as puzzling; despite being the 9th biggest film of 1990, it was still thought to have been a big disappointment for Disney who only saw $100 million from domestic ticket sales, which was about how much it cost to make, a hugely expensive film for the time.
Reportedly back then, Disney thought they had their own Batman on their hands but Beatty's movie never caught the pop culture wave that Tim Burton and Michael Keaton did the year earlier.
It was a crazy film, perhaps the Sin City of its time in terms of its hyper stylistic direction and grotesque characters but its hard to see anyone getting excited about a sequel today.
The world clearly isn't crying out for another Dick Tracy movie, at least not from Beatty who many thought was too old back in 1990 to portray the cult classic character and financing seems a long-shot but, at least right now, Beatty and New Regency€™s Milchan production company seemed confident it will happen.
Here's Beatty talking to famous film critic Leonard Maltin back in 2008 about his Dick Tracy movie, which, bizarrely, he decided to dress and portray in character for...
Create Content and Get Paid
---