Warrior Director Gavin O'Connor To Helm Peter Pan Reboot 'Neverland'
Sony's origin story of J.M. Barrie's classic fairytale about the boy who never grew up is based on an idea by producer Channing Tatum!
New York born director Gavin O'Connor has become something of a man's man filmmaker with the unapologetically masculine fare 'Warrior' and 'Pride & Glory' and we expected his testosterone heavy career to continue in the same vein. So consider us a little confused when we read that O'Connor has become attached to direct a studio tentpole about an ageless boy who wears green tights and battles a sea captain from a make believe fantasy universe! The movie is 'Neverland', a Sony Pictures attempt to jump on board the fairytale re-imagining fad that we can all blame on sweet-toothed audiences who put down a billion dollars to see Alice in Wonderland two years ago. An origin of the famous J.M. Barrie story, the movie recounts the early tensions between Peter Pan and Captain Hook which we've heard both re-imagines one of literature's greatest enemies as brothers and is set mostly in London. But specifics are so sketchy right now and we imagine O'Connor has his own take he wants to bring to the table with
Variety
saying he will immediately work on a re-write. Written by 'Breach' and 'Shattered Glass' writer Billy Ray, the movie previously went by the name 'Pan' and later 'Peter Pan Begins' and was originally thought of as a starring vehicle for Channing Tatum, who amazingly was one of the key originators who came up with the idea for the film. After being attached to star for a little while, eventually smarter heads prevailed at a potentially career suicide film and he will now only produce and not star.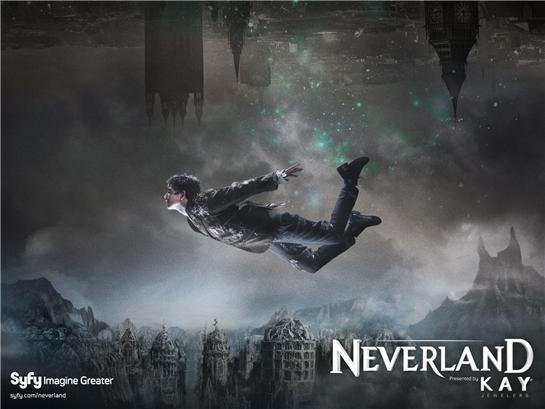 At one time 'Neverland' was going head-to-head with a Guillermo Del Toro produced movie "Pan" that had a cast of Aaron Eckhart, AnnaSophia Robb and Sean Bean and was also an origin tale. Though that one ending up dieing a slow death last year and as we hadn't heard any substantial news on this one in a while we thought it had gone the same way. We may not be so lucky. You probably won€™t be surprised to hear that Joe Roth, the producer behind Alice in Wonderland, Oz The Great and Powerful and Snow White and the Huntsmen, is spearheading 'Neverland' at Roth Films. He€™s certainly making a pretty packet from playing off the nostalgia of our childhoods and from the sounds of things he isn€™t ready to stop yet. Sony are believed to be moving to "fast track" on Neverland and are probably getting excited with the reviews and critics praise for the Channing Tatum starring 21 Jump Street. The movie is expected to do large numbers this weekend and secure the top spot, so don't at all be surprised if Sony make new overtures for Tatum to lead this one.