Watch: The Amazing Spider-Man 2 Teaser Trailer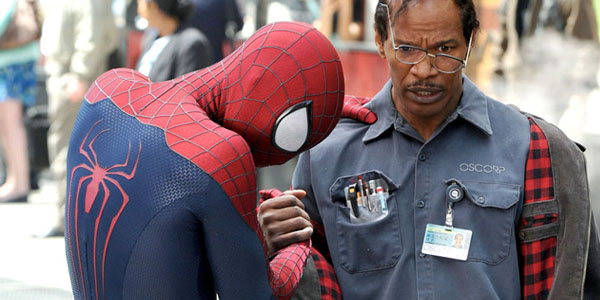 Sony Pictures have today unveiled the first teaser trailer for the upcoming superhero film The Amazing Spider-Man 2 via a massive global launch, in as many as 12 different languages. Swinging into a cinema near you on May 2, 2014, the sequel to the 2012 reboot stars Andrew Garfield, Emma Stone, Jamie Foxx and Paul Giamatti. Spider-Man's most important battles have always been with his inner demons but in the upcoming flick, our friendly neighbourhood hero finds that even bigger conflicts await him. When New York comes under threat from the malevolent Electro (Foxx), it is up to Peter Parker to don his spandex and confront perhaps one of his most formidable of foes. The trailer is typically action-packed, depicting Spider-Man zipping through the city on his trademark web, catching tumbling police cars midair and being shot at by machine guns as he makes even more enemies than usual. Predecessor The Amazing Spider-Man was a massive box office success, grossing over $752 million worldwide and becoming the 50th-highest-grossing film of all time - a lot to live up to then for Parker and his alter-ego. You can watch the trailer right here...
What did you think of the Amazing Spider-Man 2 trailer? Let us know in the comment section, below.
Create Content and Get Paid
---