Watch: Masterminds First Trailer
Zach Galifianakis' new crime comedy is due August 7th.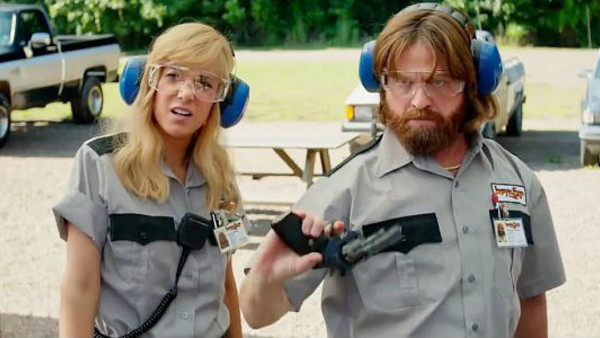 Until shortly before production, Masterminds was going by the name Loomis Fargo and if you watch the first trailer you'll know why. You'll also get a sense of why the name was changed, as the marketing plan here is definitely to play it broad, play it simple and keep the widest possible audience interested. For a film from Jared Hess, who made his name with Napoleon Dynamite and also directed the determinedly idiosyncratic Gentleman Broncos, I do have to wonder if that's an entirely inappropriate decision. Maybe this might have been better sold as an off-beat cult film in waiting. https://www.youtube.com/watch?v=cnAS3YrG5R0 That's a fantastic cast, even if I do find Zach Galifianakis to be somewhat hit and miss. They've got so many great players they didn't even feel the need to give us any Ken Marino, though he does get billing in the end cards. As do an awful lot of writers. Masterminds' screenplay is credited to "Emily Spivey and Jody Hill & Danny R. McBride and Chris Bowman & Hubbel Palmer." Well, if it worked for Casablanca... Sources differ, but it does seem like Masterminds will be out in both the UK and US on August 7th.