Wes Anderson: 10 Film Scenes To Admire
Yes, this does involve Herman Blume chucking himself into a pool, as all lists should.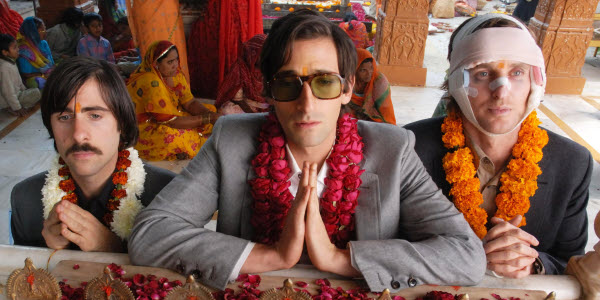 You can usually tell when you're watching a Wes Anderson film: the ensemble cast, the crumbling family (or family unit), the child prodigies, the confectionery-bright colours, the symmetrical framing, the Futura font and, of course, Bill Murray, Owen Wilson and/or Jason Schwartzman at their tragicomic best. But these features by no means reduce his films to a mere checklist. Instead they have become hallmarks of one of the most consistently engaging directors working today. Over the course of eight films, Anderson has become a unique artist in the cinematic landscape; his snappy, deadpan dialogue and visual flair recognisable within only a handful of frames. Through a ragtag bunch of eccentrics and a keen ear for a killer soundtrack, each of his films finds the bittersweet balance of whimsy and melancholy. Those montages, those slow-motion sequences, Bill Murray... it's impossible not to fall in love with Anderson's style. Which brings us to this article. Covering the range of Anderson's feature-length works (including a slight spoiler for The Grand Budapest Hotel), here is a compilation of those scenes guaranteed to put a smile on your face. Enjoy!