What Did You Make Of The Jungle Book?
Did you love it or did it leave you feeling Baloo?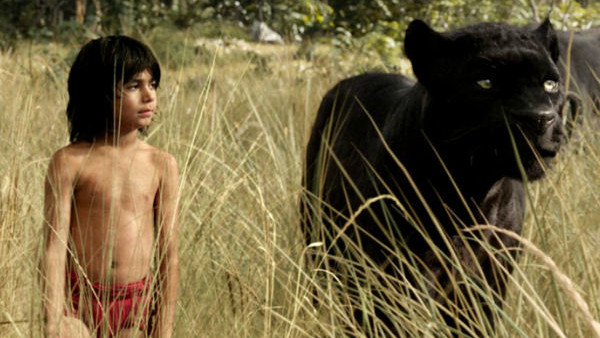 After being unveiled early in certain territories across the world, Disney's remake of their own animated classic, The Jungle Book, has finally been released in US and the UK cinemas. The only question that remains (aside from "How many billions of dollars is this thing going to make?") is... what did you think of it?
Based on Rudyard Kipling's famous stories, The Jungle Book chronicles the adventures of a young boy named Mowgli, raised by wolves - and later cared for by a bear and a panther - who is targeted by an evil tiger. What's not to like?
In case you didn't know, the film has been something of a major success story already: it pulled in a whopping $31 million overseas in just over a week, has had a sequel flick put into production, and the critics have gone absolutely wild.
Over at Rotten Tomatoes, it's currently sitting pretty with a score of 94% based on 116 reviews, the consensus being: "As lovely to behold as it is engrossing to watch, The Jungle Book is the rare remake that actually improves upon its predecessors - all while setting a new standard for CGI."
The film, directed by Jon Favreau (of Iron Man fame) has also assembled arguably the best cast of the year: Bill Murray, Scarlett Johansson, Idris Elba, Ben Kingsley, Christopher Walken, Lupita Nyong'o and Giancarlo Esposito all provide voices for the animal characters, whilst newcomer Neel Sethi plays boy hero Mogwli.
So, don't be shy: tell us what you thought of The Jungle Book. Did Bill Murray live up to your expectations as Baloo? Did it give you a new found faith in these live-action Disney remakes that the studio are going to be pushing at us for the foreseeable future? Or were you left feeling a little underwhelmed by the results?
Create Content and Get Paid
---