What Shatterhand Title Means For Next James Bond Movie
Blofeld, a dead wife and a strong way to retire Daniel Craig's 007?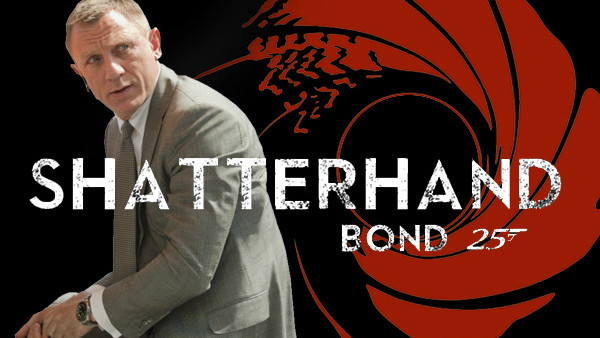 It might have been a surprisingly long road to get here, but Bond 25 is coming. And quickly.
Daniel Craig is in, even though he said he'd literally rather open his veins than do so and Sam Mendes has - eventually - been replaced by Cary Joji Fukunaga. For a while there, it looked like Danny Boyle might be the one to take over from the outgoing director, but he walked away, leaving the film facing something of a push to make the announced release date of 8th April 2020. That's really not a long time at all.
Though we've heard precious little on the film's likely story since it was announced - mostly because it was still being written even after Danny Boyle was hired - we do now know that Boyle walked away over creative differences. According to The Sun (I know, I know) there was an idea to kill James Bond off in a spectacular finale to bring an end to Daniel Craig's run as the spy. Boyle meanwhile allegedly thought the idea was "ridiculous" and walked.
It's not the worst idea in the world, particularly as it could be retconned pretty easily as a means to introduce the next Bond with a hand-wave and a cheeky "the reports of my death have been greatly exaggerated" but you can see why Boyle might not want to be the director to kill an institution like 007.
If it was true and the cause of Boyle's departure, that suggests it might still be on the table too. Given that Fukunaga's hiring came alongside news of rewrites, it might also not be, but it's the kind of thing you might expect Daniel Craig to want, given his enthusiasm for not returning previously. That much right now is conjecture, but what we do know is that Bond 25 now has the working title of Shatterhand - which doesn't necessarily mean that it will be called that when it is released, of course.
But the working title is an indication of something at least. It also fits with reports from 2017 in The Mirror that it would be called Shatterhand. Interestingly, those reports also said that it would be based on parts of 1999 007 novel Never Dream of Dying by Raymond Benson.
Looking at that claim first, that would mean that we'd be looking at Bond facing off against new villainous organisation The Union, with the help of a stand in for Rene Mathis (who is the bad guy in the book but was already killed off in Quantum Of Solace) and new Bond girl Tylyn Migonne (an actress and seductress with links to the villain) and the mysterious head of The Union, a blind supervillain financing global terrorism. It's all very Bondian.
But Shatterhand, confusingly, also alludes to some loose ends in Sam Mendes' films - namely what's left of SPECTRE and Blofeld. He might be battered, bruised and incarcerated after the end of the last film, but as long as there's breath in his lungs, the head of SPECTRE won't be resting on his laurels. He has an axe to grind with his "brother" and he should return as a wounded animal, which makes him even more dangerous.
The Shatterhand link comes from Ian Fleming's 1964 novel You Only Live Twice, the source that was adapted into the Cold War Bond in 1967 that liberally changed the plot. There have previously been some rumours suggesting that Shatterhand would look to focus on a modern Cold War story to reflect real life tensions with Russia. That would fit with the previous convention of at least partly remaking existing Bond stories, but it might be the novel rather than the film that holds the key to understanding what might happen in Bond 25.
Not only would that novel suggest that we might get to see the death of Bond's love interest and his subsequent quest for revenge, but it could also reveal how Craig's Bond could bow out of the franchise...
[CONTINUED, Page 1 of 3]