What Song Is Used In The Birds Of Prey Teaser Trailer?
Harley Quinn meets the Yeah Yeah Yeahs.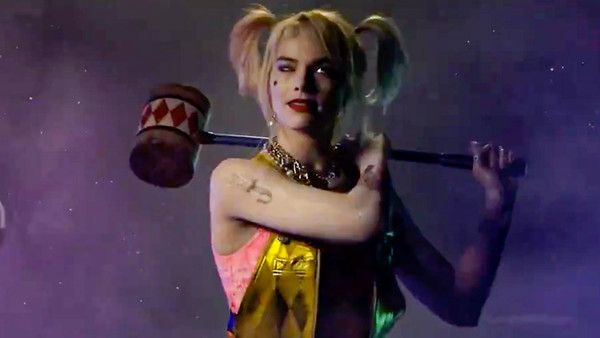 A really great Birds Of Prey teaser has just hit the Internet, despite Warner Bros. insistence that it won't (some people just take that as a challenge) and once again it marries excellent music with hype building visuals.
The teaser is set to play in front of It 2, which opens this weekend and features Harley Quinn striking out against Pennywise and clowns in general (she's "so f*cking over them") as a nice little dig at Jared Leto's Joker.
Obviously, the new footage in there is the big selling point, but as with Suicide Squad and the excellent first look at Joaquin Phoenix's new Joker, Warner Bros' marketing team have pulled off a stellar musical choice.
The song featured in the new Birds Of Prey teaser is "Heads Will Roll" by The Yeah Yeah Yeahs. It's actually a remix of the original, though not the A-Track remix that was used in Project X somewhat famously. The cover seems to be more like a stripped away version of the Jaydon Lewis remix - at least taking the heavier drum and bass elements from it...
Either way, it's a great track and you can see why Warner Bros have chosen the "Heads Will Roll" motif for Harley's return to the big screen.
Long may this marketing campaign continue!
Create Content and Get Paid
---