What The Nightmare Before Christmas Voice Actors Look Like In Real Life
What's this? What's this? Famous faces everywhere - and some of these will surprise you!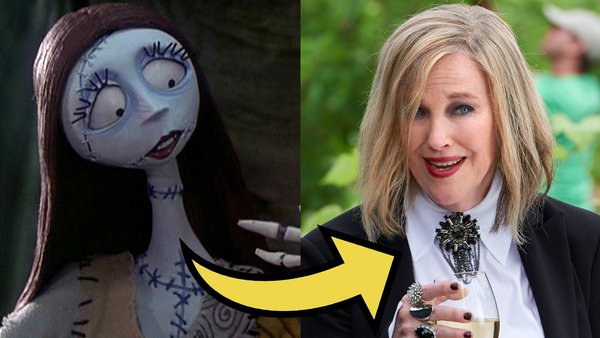 For years, the argument about what films are Christmas movies and what pictures aren't has raged on and divided people across the globe. However, one thing is for certain; whether it's Halloween, Christmas, January or June, The Nightmare Before Christmas is one of the most iconic movies of all time.
Gaining a cult following since its release in 1993, the faces of Jack Skellington, Sally, Oogie Boogie and, well, the faces of The Mayor have all become instantly recognisable. That said, unless you're fanatical about the film, and have possibly even seen it live in concert, you may have never even thought about who the actors are behind those voices being heard in Tim Burton's stop-animation effort.
What's this?! Well, it's a list of the faces responsible for serving up the iconic songs and quotes of The Nightmare Before Christmas, plus just which other films and TV shows you may recognise these names from.
7. Lock - Paul Reubens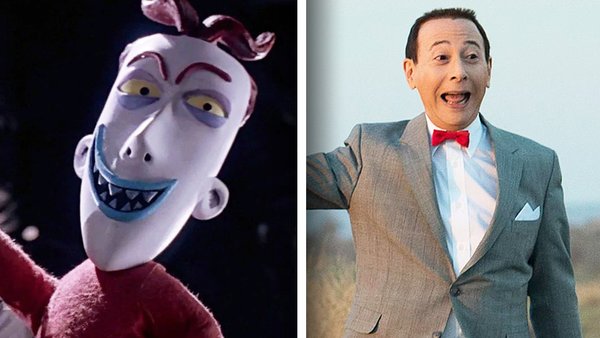 Let's start off with the perhaps the most bizarre entry on the list. If you've only watched The Nightmare Before Christmas a handful of times, you may not even recall who "Lock" is, but see a photo of the man behind the mask and there's no doubt.
Lock, of course, is one third of the infamous trio known as Lock, Shock and Barrel - the secondary antagonists and henchmen of Oogie Boogie. The three mischievous characters resemble trick-or-treating kids, and Lock particularly looks like The Devil.
This character is played by someone else who is oft-identified by trademark attire, and whom is unmistakable, having performed as the same character on television for decades.
Paul Reubens, famous for Pee-Wee Herman, provides the voice of Lock. Reubens, as well as having an incredibly successful TV and film career, is a prolific voice artist, having appeared in many Batman animations, Scooby-Doo and The Smurfs, as well as appearing on WWE Raw on occasion.