What The Nightmare Before Christmas Voice Actors Look Like In Real Life
5. Dr Finkelstein - William Hickey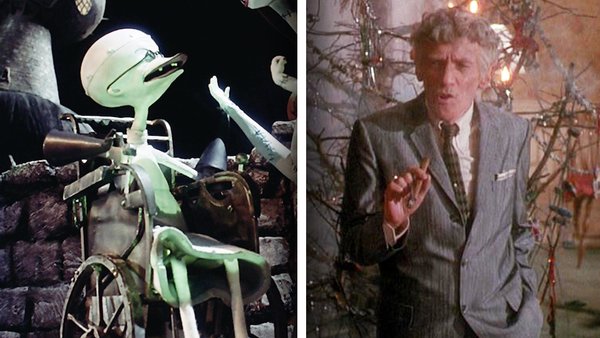 Dr Finkelstein, otherwise known as the Evil Scientist, is one of the most bizarre characters from The Nightmare Before Christmas.
Residing in Halloween Town, the wheelchair-bound scientist created Sally, the beau of Jack Skellington, and his madcap ways seem to straddle the extremes of good and evil. We only know Finkelstein's name as The Mayor refers to him by it, as he is credited as Evil Scientist.
In terms of the man behind the performance, Sally's creator is voiced by William Hickey.
Hickey sadly passed away in June 1997, but is best known for appearing as Lewis in National Lampoon's Christmas Vacation and as The Drunk in The Producers. However, the veteran actor's storied run goes right back to 1952, with cameo appearances in shows like Miami Vice peppering an illustrious career.