Why Cloverfield Paradox REALLY Debuted On Netflix
Did Paramount just admit it wasn't very good?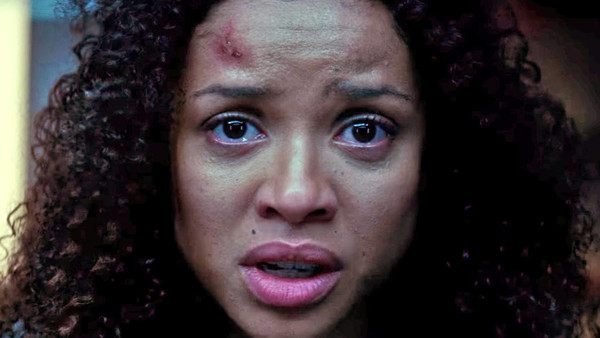 Despite the fact that The Cloverfield Paradox currently sits on only 16% on RottenTomatoes and was accused of cynically cashing in on JJ Abrams' Cloverfield brand without earning the fandom, its release wasn't entirely disastrous because of how it was done.
Channelling the franchise's approach to atypical marketing, the film was released on Netflix with no announcement of a release date until the Super Bowl trailer confirmed it would debut immediately after the Big Game. That proved to be inspired as it whipped up a frenzy of excitement that fit with the franchise's approach.
But far from the thinking of releasing it on Netflix and with no build being a positive, it seems it was done as damage limitation to a certain extent. That's the word from Paramount, at least, on behalf of whom Andrew Gumpert has spoken to Variety about the pessimistic projections that shaped the release:
"The movie was finished, we all reviewed it together with J.J. [Abrams] and his team. We all decided there were things about it that made us have a pause about its commercial playability in the traditional matter."
Concerns about "commercial playability" is just a fancy way of saying they sat and watched it and thought it was terrible, right? Spin it all you want, but this boils down to them looking at a movie that cost them a lot of money and having precisely no faith in it making any money at the box office.
They sold it out of panic that it was going to tank, which is why they went to Netflix and sold it for a reported $40-50 million.
Gumpert freely admits it was a measured financial decision - as long as you can get around his diplomacy - but he does say that the Netflix model was a good one for fans:
"There was an ability for us to be fiscally prudent and monetize. For fans of Cloverfield, the fact is many, many more millions of people saw the movie. It's a positive on every level."
The problem there is that lots of fans of Cloverfield were actually conned into seeing it by the release mechanism, and while it appearing on a subscription service meant no ticket price, the review score reflects what they felt about the film and being led to believe hype that wasn't matched. Given that the release was more interesting than the film, it's not surprising that it went that way.
That's probably the closest we're ever going to get to an admission from the film-makers that they thought The Cloverfield Paradox was bad, but that's exactly what we should be taking from this.