Why Rian Johnson's Star Wars Films Are Dead
The Last Jedi director's new Star Wars trilogy is looking increasingly unlikely to happen.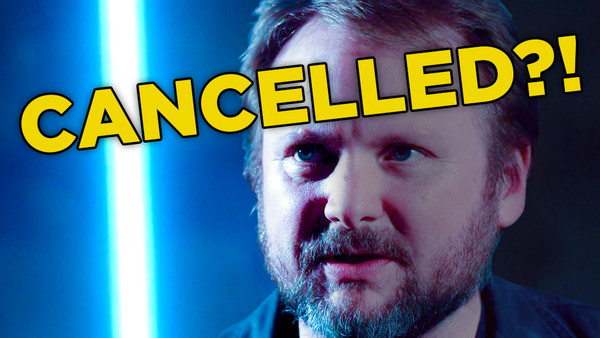 It's for sure a peculiar time to be a Star Wars fan right now, as that fandom continues to implode in on itself thanks to the strongly held opinions spewed out into the online ether.
Never has a set of fans been at odds with each other as much as Star Wars fans are these days, with the recent spate of trips to a galaxy far, far away causing people's minds to melt with joy or anger. And if you happen to disagree with that joy or anger, you're instantly labelled an idiot who simply doesn't get Star Wars. It's a strange time, and it's a truly sad time in the history of cinema's greatest franchise (yeah, we said it!).
Of all the people to have found themselves in the crosshairs of Star Wars fans in these last couple of years, few have had it as rough as The Last Jedi director Rian Johnson. And despite Johnson previously announced to helm an entire new trilogy of Star Wars pictures, it's looking increasingly unlikely that these films will come to pass.
Since the news of that fresh trilogy – which would be completely separate to the nine-movie Skywalker saga – first broke, the landscape of Star Wars has vastly changed. Firstly, Solo: A Star Wars Story disappointed as it failed to make $400 million at the global box office. Then, of course, there's the hugely mixed response that's been drummed up by The Rise of Skywalker.
What really throws up serious questions over Rian Johnson's further involvement in the Star Wars franchise, however, is the fact that a Knives Out sequel is already in early development.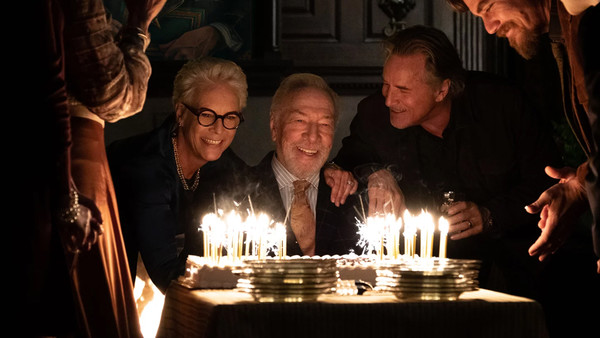 A second Knives Out film doesn't mean that a new Johnson-helmed Star Wars offering can't happen, but the sheer timing of all of this is the main issue here.
With Disney and Lucasfilm having confirmed three untitled Star Wars projects for December 2022, December 2024, and December 2026, logic dictated that these dates could well be reserved for Rian Johnson's movies – particularly after the Star Wars film from Game of Thrones' David Benioff and D.B. Weiss has now collapsed.
Where any Knives Out 2 throws a spanner in the works here, is that Johnson plans to have that sequel in production within the next year. That means that any Star Wars effort would be on the backburner until this Knives Out follow-up is in Johnson's rear-view mirror.
The Knives Out sequel is expected to hit the silver screen in late-2021 or early-2022, and the fact that each Star Wars movie takes approximately three years to make would indicate that those Disney-announced release dates for the aforementioned three untitled Star Wars pictures are completely unfeasible for Rian Johnson.
Of course, this is all just educated guesswork at this stage, with it all ominously quiet from Johnson and Disney over the past several months where it pertains to Rian Johnson's Star Wars trilogy. Regardless, logic suggests that it's looking more and more likely that Johnson may have already taken his last jaunt to a galaxy far, far away.