Why The MCU's Blade Is In BIG Trouble
The MCU loses another director.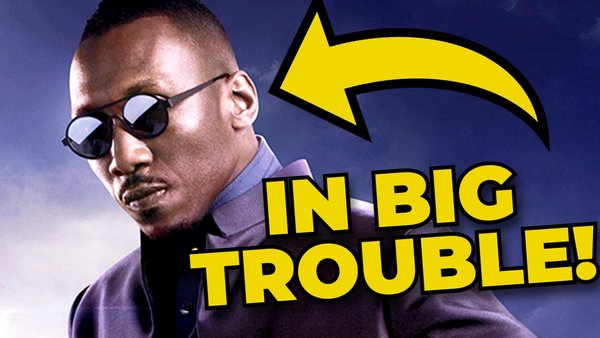 Officially announced three years ago in July 2019, progress on the MCU's Blade movie has been slow going.
We've known for a while that Mahershala Ali will be starring as the titular vampire hunter, but it wasn't until Comic Con this year that the movie got an official release date of November 3rd 2023.
However, that may end up being changed, as it has just been reported by THR that the Blade reboot has lost its director. Quell surprise.
In their write up they confirmed that filmmaker Bassam Tariq is no longer helming the flick, which was set to begin filming in just over a month's time.
In a statement sent to the outlet, Marvel executives explained:
"Due to continued shifts in our production schedule, Bassam is no longer moving forward as director of Blade but will remain an executive producer on the film. We appreciate Bassam's talent and all the work he's done getting Blade to where it is."
Tariq himself stated:
"It's been an honor working with the wonderful folks at Marvel. We were able to put together a killer cast and crew. Eager to see where the next director takes the film."
While Marvel dumps more directors than Leonardo DiCaprio does 25 year old supermodels, this is still a huge blow for the company, which has received plenty of criticism as of late.
Blade itself was already on a pretty tight schedule, shooting this November for a release next November, but this last-minute departure is going to result in even tighter deadlines, or more delays. THR confirmed Marvel is already looking for a replacement but it's unknown who will take the, quite frankly, unappealing task of coming in so late and turning this ship around.
After all, Bassam was reportedly hand-picked by producer Kevin Feige and Mahershala Ali specifically for his vision for the project. The last time a director dropped out so late in the day, with Sam Raimi being brought on board to replace Scott Derrickson for Doctor Strange: In The Multiverse of Madness, he at least had more than a month to attempt to re-tool things.
The loss of the director isn't the only trouble brewing on the production however, if recent reports are to be believed. To steal a phrase, it seems like this entire production is trying to ice skate uphill...
[Continued on Page 2]