Why Top Gun 2 Just Got Delayed
And why it's the right thing to do...
After years of will-they-won't-they speculation on the possible sequel to iconic Tom Cruise movie Top Gun, it had finally begun to look like we were going to be getting the snappily sub-titled Maverick in July of 2019. Cruise was back, Val Kilmer was back as Ice Man and Miles Teller would be playing Son Of Goose, with a cast rounded out by the likes of Jennifer Connelly, Glen Powell, Jon Hamm and Ed Harris.
It seemed we'd be looking at a sort of Creed-style set-up where Cruise's Maverick would be playing mentor to Teller's young gun and that sounds like absolutely the right way to do such a belated sequel. But that belatedness has now been extended as Paramount have announced that the film will be delayed another year.
Originally intended to fly into cinemas on July 12th, 2019, the sequel will now land on June 26th 2020. And while it will hopefully be worth the wait, it might well frustrate fans to have to wait for more beach volleyball and high-octane flyboy antics.
So why do we now have to wait?
2. Why It's Delayed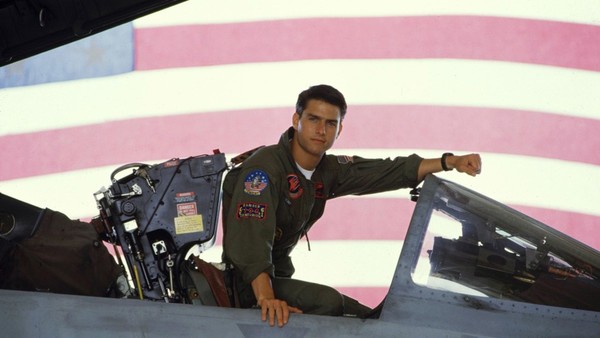 The official line from Paramount is that it's to make the flight sequences better. The Hollywood Reporter suggest that the move has been made to allow more time for flight training for the principal actors. Better to be safe than sorry. But Paramount's statement quoted elsewhere suggests they're also looking at how to show flight sequences using new technology and planes.
That makes sense too, though the original flight sequences in Top Gun were incredible. The difference here, of course is the weight of expectation and the influence of the Mission Impossible movies on Tom Cruise's brand.
Cruise needs this movie to be spectacular. Its existence needs to be entirely justified in how much it blows away audiences, because this is not a relevant film franchise any more. Pandering to nostalgia is all well and good, but not feeding into new techniques and new action styles - particularly in the wake of the INCREDIBLE action work on Mission: Impossible - Fallout by Christopher McQuarrie - would be entirely counter-productive.
Top Gun 2's flight sequences have to be better than the first film's, but they also have to be different and they also have to compete with what else has been done recently in action movies. Cruise himself has pushed that particular bar up massively high since the 80s, so it makes sense that the studio want to take their time to work out how to do so again.
So a delay might be frustrating, but it should at least lead to good things. And read on for another big reason why it's probably not a bad thing...