Why You Don't See Zooey Deschanel On Screen Anymore
From New Girl to nowhere.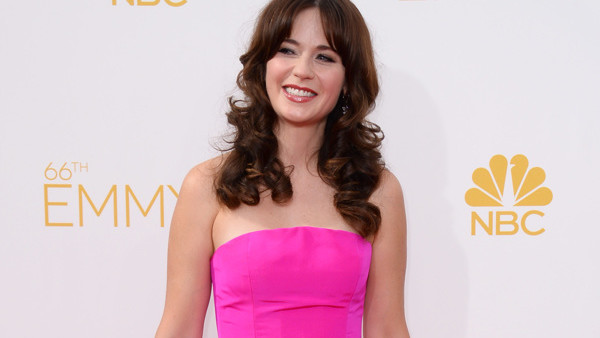 For a spell, Zooey Deschanel was one of the hottest rising stars on the planet.
After roles in the likes of Elf, The Hitchhiker's Guide to the Galaxy, and 500 Days of Summer helped put Deschanel in the spotlight, the actress landed the headline role of Jess Day in New Girl. After seven seasons and a total of 146 episodes, New Girl finally came to an end in early 2018. And since then, Deschanel has completely dropped off the radar.
Since New Girl concluded, Deschanel hasn't made even a single appearance on the big or small screen. For those wondering if the Los Angeles-born actress has been shunted by the entertainment industry, fear not.
The absence of Zooey Deschanel is down to nobody other than Zooey Deschanel. Following the end of New Girl, Deschanel simply decided to take some time out of the spotlight.
Instead, the actress is taking some time to just be a mom to her four-year-old daughter Elsie and two-year-old son Charlie while she plots her next career move. In fact, Deschanel has even stated that whatever movie or TV project lies ahead for her has to be exceptionally good in order to drag her away from her children.
From recent interviews, Zooey has revealed how she's very much a hands-on parent. Unlike so many celebrities who have a slew of staff who look after their children, Deschanel is the sort of mother who drives her kids to school each day and is somebody who spends as much time with her offspring as possible.
After separating from movie producer Jacob Pechenik – the father of her two children – Deschanel has been dating Property Brothers' star Jonathan Scott since the pair met on an episode of The Late Late Show with James Corden last August – with rumours of an engagement rearing their head just last week.
We guess that means James Corden at least has some sort of value rather than just being that overly-loud annoying fella who constantly seems deprived of attention.
Whenever Zooey Deschanel does decide to get back into the acting game, there'll surely be an array of options for the Emmy-nommed actress.
Create Content and Get Paid
---