Wild Rumour: Peter Jackson Might Make A DC Movie
One Green Lantern ring to rule them all?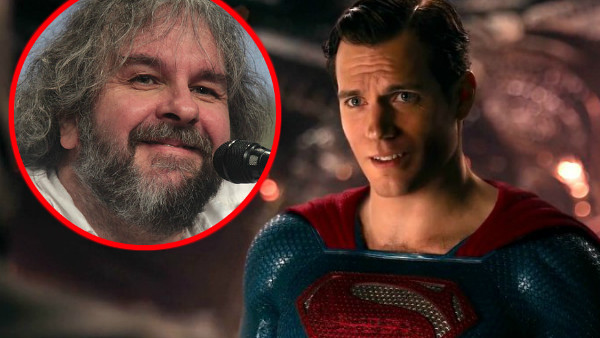 Peter Jackson might be the latest big name to join the DC Extended Universe, with a wild rumour suggesting he's considering the option to "play" in that universe alongside a chance of working on Amazon's Lord of the Rings TV show.
This comes courtesy of The One Ring, a volunteer fansite dedicated to the works of J.R.R. Tolkein, who've reported on Twitter that Jackson and his New Zealand team are mulling over the decision.
This obviously needs to be taken with a shaker full of salt as things stand, but it's an interesting prospect to consider. There were rumours last year that hinted at Jackson's potential involvement in the Justice League Dark movie, although nothing has come of them, and this could be a similar case. But Jackson does have a working relationship with Warner Bros, and either as director or producer would be a considerable name for them to get onboard as they look to steer the DCEU ship into less troubled waters.
Reports surfaced a little while ago of Jackson's potential involvement in the LOTR TV series, which is set to be one of the most expensive in history, although - since he's already directed six movies in Middle-earth - you'd have to assume he'd mostly just be taking on an executive producer role.
Jackson hasn't directed a movie since 2014's The Hobbit: The Battle of the Five Armies, and doesn't have much on his slate at present: he's produced Mortal Engines, which comes out later this year, and directed World War I documentary too. He's still reportedly planning on making a follow-up to The Adventures of Tintin as well, but it's definitely open enough for him to make a DC movie should he so wish.
Do you want to see Jackson make a DC movie? Share your thoughts down in the comments.