Will Ferrell Runs Away From Ronald Reagan Alzheimer's Comedy
Media outrage convinces comedic actor to drop project.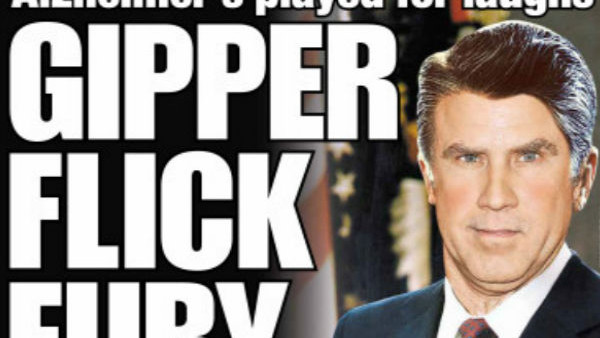 Media outrage and family backlash has led to Will Ferrell running to the hills, bailing on the Ronald Reagan quasi-biopic that was sensationally described as an "Alzheimer's Comedy" just a few days ago.
Variety had reported that 48-year-old Ferrell was in early talks to portray Reagan at the beginning of his second term when dementia was inflicting his well-being and, at least in this fictional movie, was coaxed into performing his Presidential duties by an ambitious intern who convinces him that he's actually an actor playing the President in a movie.
That no longer appears to be the case after a spokesperson for Ferrell clarified that the actor "had seen the script for €œReagan€ and considered staring and producing in the movie but had a change of heart".
As soon as the casting broke, the media figured out what they believed the movie would be and the floodgates burst with negativity. Reagan's own daughter even went to the lengths of scribing an open letter to Ferrell to persuade him to abandon the project because of the serious natural of the illness that took her father.
The Black List script from Mike Rosolio had found itself in the spotlight even before Ferrell's reported flirting with the project - just last month actors Lena Dunham and John Cho performed a live script reading of the project that was being sent around to several notable actors.
With Ferrell gone, the chances of the script finding a studio home looks suspect. Would any actor now be brave enough to take on the project after such a public dismay at the idea of the movie?
Ferrell, meanwhile, just signed up to a sequel to Daddy's Home with Mark Wahlberg... a much safer and more lucrative vehicle that will piss people off much quieter than a Reagan has Alzheimer's movie would be.
Create Content and Get Paid
---