Will Javier Bardem Rise As Frankenstein's Monster?
"I am solitary and abhorred, Friendo"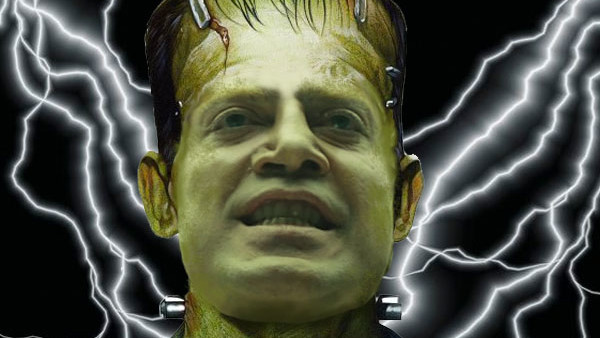 Just when you thought the Universal Monsters franchise couldn't get any more weird or any more exciting, there's news today that Javier Bardem - that titan of intense acting - could be set to play Frankenstein's Monster in an ensemble monster flick.
According to Variety, Bardem has entered talks to become the latest starry A-lister to join the Universal Monsters universe, with the expectation that he will debut in another monster feature before spinning off into his own solo outing. This represents the second attempt to get him into the films, after he was courted for the Dr Jekyll role in the upcoming Mummy reboot opposite Tom Cruise.
The Mummy will wrap in the next couple of weeks as Universal make strong moves to expand the universe further, and it's all sounding great so far.
It's incredibly smart casting, when you think about it. Not only is Bardem another massive name to add to the already glowing Universal Monsters mega-cast, he's also already played a very good Frankenstein's Monster in No Country For Old Men. He had the dead-eyed charisma, the terrifying presence, the monstrous fear... He might as well have been green with bolts through his neck while he was intimidating his "friendos".
Are you excited for the new Universal Monsters franchise? Share your thoughts below in the comments thread.