William Friedkin's 10 Most Jaw-Dropping Movie Moments
He remains one of the most divisive filmmakers in the industry, specifically because of these exact moments.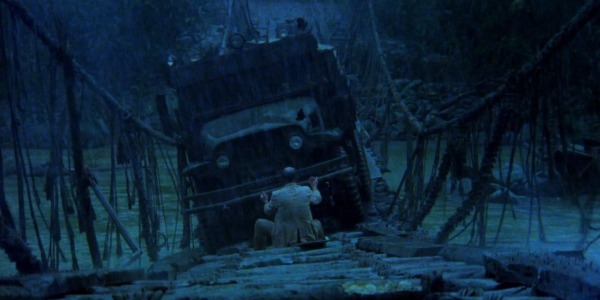 Imagine you are one of the most successful and powerful directors working in Hollywood in the 1970s. Imagine you have just made one of the most extraordinary masterpieces of your career €" a movie which you consider to be your crowning glory, in a canon which already boasts two of the most iconic pictures of the decade. Then two major things go wrong. Firstly, your film€™s misleading title critically damages its ability to find the right audience. Then Universal and Paramount - who have financed your movie (but who are making little secret of their disappointment in it) - release the film just two weeks after a certain sci-fi epic by George Lucas begins blowing the rest of cinema far, far into space€ Such was the fate of William Friedkin€™s €œlost€ masterpiece Sorcerer, which bombed at the box-office back in the summer of 1977 thanks to being nothing whatsoever to do with wizards, magic, Death Stars or rebellions, but everything to do with the dark heart of the human experience. Thankfully, Sorcerer has just been given a long overdue Blu-ray release in fully re-mastered 1080p. Do yourself a favour and seek it out - it isn€™t Stephen King€™s favourite movie without good reason. To celebrate that rebirth, here are 10 jaw-dropping scenes from William Friedkin€™s career (in order of release) encompassing moments of astounding technical brilliance, as well as some of more memorable shock value, but also a few other esoteric tidbits of insanity, which might just make you question what the hell is going on in the mind of one of Hollywood€™s most enigmatic directors. Welcome to the crazy universe of William Friedkin: a man who once said that if he hadn€™t become a film director, he might have become a serial killer. On the evidence of some of these jaw-droppers, it€™s not hard to believe him.