Willy Wonka Movie Prequel Coming In 2023
Set before Roald Dahl's Charlie and the Chocolate Factory, Willy Wonka is getting a prequel film.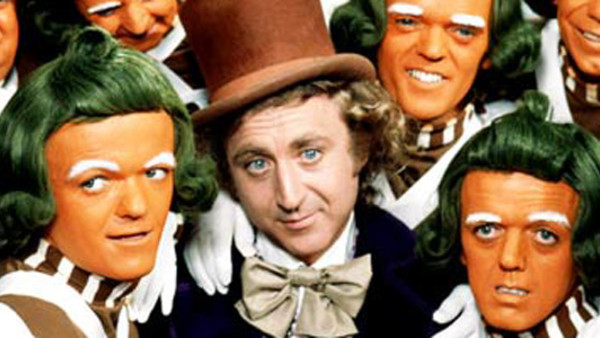 Having been in loose development for several years now, Warner Bros. is finally powering fully forward with a Charlie and the Chocolate Factory prequel.
As per Variety, said prequel is formally titled Wonka, and the current plan is for the picture to hit the silver screen on 17 March 2023.
Saturday Night Live and An American Pickle scribe Simon Rich has already put the story together for Wonka, and Harry Potter and Paddington producer David Heyman is overseeing the film for Warners.
In the director's chair, Wonka has Paul King on board. King is best known for helming the aforementioned brilliant two Paddington movies.
Roald Dahl's 1964 Charlie and the Chocolate Factory novel centred on young Charlie Bucket. With his family living in poverty, Charlie wins himself the opportunity to take a tour of eccentric chocolatier Willy Wonka's wonderous factory. The tale concludes with Willy making Charlie his heir, all due to the sheer goodness within the boy.
That novel was adapted into 1971's Willy Wonka and the Chocolate Factory, with Gene Wilder in the role of Wonka. Skipping ahead to 2005, Johnny Depp suited up as Willy Wonka in Tim Burton's Charlie and the Chocolate Factory.
As for what we can expect for this Wonka prequel movie, all that's known about the film is that it will focus on Willy Wonka in the days before he opened up his elaborate, iconic factory.
This isn't the only Willy Wonka-driven project in the works, mind, for Netflix has brought Thor: Ragnarok's Taika Waititi into write, direct and produce two animated Wonka series for the on-demand streaming service.
Create Content and Get Paid
---