Winona Ryder Thinks Beetlejuice 2 Is Still Happening
She talked with Seth Meyers about the long-gestating sequel.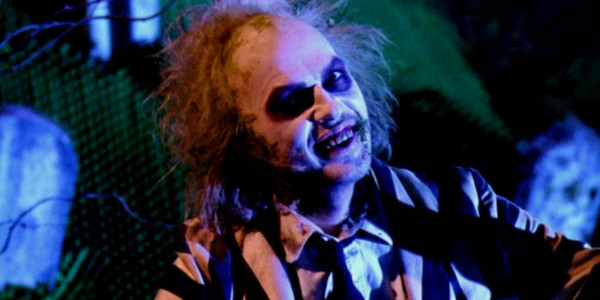 Beetlejuice 2 has been a long time coming. Director Tim Burton has blown hot and cold on the project for the guts of a decade, although late last year, whilst out on the road with Big Eyes, he seemed more
optimistic than usual
. Now, in an endearing interview with Seth Meyers, Winona Ryder has stated she thinks it's going to happen. Other than expressing relative confidence regarding the sequel's future, the actress doesn't give much away, but her enthusiasm for and love of the material are palpable. Check it out below. https://www.youtube.com/watch?v=y5l2IK_ywa4 Beetlejuice is 26 years old, and deserves its reputation as one of the great, edgy PG-13 flicks of yore. Michael Keaton (now the most popular he's been since 1993) gave a memorable turn in the titular role, whilst a younger Burton sat perfectly at home with the film's macabre, off-beat sensibility. Objectively I'm open to a sequel, but there are some fears. These days it's generally tougher to finance a legitimately eerie family film, and Burton's modern work doesn't inspire much confidence. Big Eyes was a slight, but engaging return to form, yet beyond that, times have been tough. Films like Alice in Wonderland have seen the film-maker pursue his usual style, but without any of the underlying personality that marked him as one of Hollywood's most in-demand studio directors during the 90s/00s. If this new, neutered Burton got a shot at Beetlejuice, the results might be unfavourable. https://www.youtube.com/watch?v=2hovKm9oFiM Seth Grahame-Smith (Abraham Lincoln: Vampire Hunter) was the latest writer working through a draft, and he at least has a background in this sort of blackly humourous fare. However, until the cameras start rolling, I'm liable to think of Beetlejuice 2 as one of those great, oft-discussed and ultimately unrealized dreams. Sorry Winona.