Wonder Woman 3 Confirmed!
Patty Jenkins and Gal Gadot will be returning, title and release date unknown.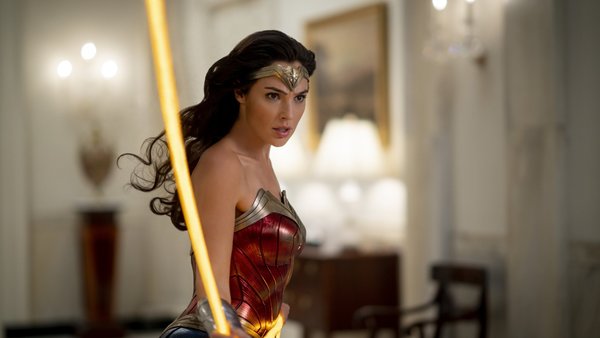 Less then a week after Wonder Woman 1984 was released on Christmas Day, 2020, a third entry in the series has already been announced, with director Patty Jenkins and star Gal Gadot both set to return. And this time, it'll be released in theatres.
A press release by Warner Bros. quotes as saying chairman Toby Emmerich, "as fans around the world continue to embrace Diana Prince, driving the strong opening weekend performance of Wonder Woman 1984, we are excited to be able continue her story with our real life Wonder Women – Gal and Patty – who will return to conclude the long-planned theatrical trilogy."
Wonder Woman 1984 was released via the HBO Max streaming service as well as in theatres after months of COVID-related delays. According to Warner Bros, the film has grossed $16.7 million in theatres. Critical reception has been mixed.
The release doesn't disclose the returns on streaming rentals, but quotes VP of WarnerMedia Direct-to-Consumer Andy Forssell as saying the film "broke records and exceeded our expectations across all of our key viewing and subscriber metrics in its first 24 hours on the service, and the interest and momentum we're seeing indicates this will likely continue well beyond the weekend... During these very difficult times, it was nice to give families the option of enjoying this uplifting film at home, where theater viewing wasn't an option."
No other information about the production, nor a tentative release window, were disclosed. Gadot and Jenkins are currently attached to other, separate projects either in development or pre-production.
Create Content and Get Paid
---