Woody Harrelson On His New Star Wars Role Mentoring Han Solo
Harrelson plays Garris Shrike in the 2018 young Han Solo movie.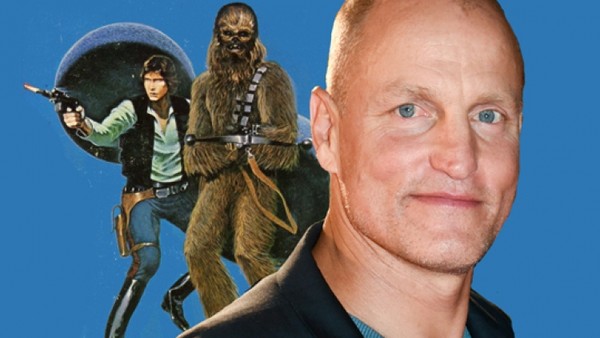 In the midst of promoting his film Wilson, which is currently being screened at Sundance film festival, Woody Harrelson was naturally questioned about his recently revealed role in the upcoming Star Wars anthology film about a young Han Solo.
When asked how he felt about taking on the role of Han's mentor, Garris Shrike, he simply laughed and jokingly replied:
"I wouldn't choose me"
Harrelson previously confirmed the role he's playing in the film during an interview with Variety, but he notably acted a little bit more reserved when talking about the details with Collider earlier in the month:
"I don't think the Force is allowing me to talk about this. They want me to keep pretty mum so I better not say too much about it. They're pretty top secret about the script and the story… It'll be cool to be mentoring Han Solo, that will be cool."
The as-yet-untitled young Han Solo Star Wars anthology film is set for release in 2018 during the break between Star Wars Episode VIII: The Last Jedi later this year and Star Wars Episode IX in 2019. Currently, plot details are extremely scarce, but we do know that 21 Jump Street's Lord & Miller will co-direct, with Alden Ehrenreich starring as a young Han Solo set to be mentored by Harrelson's Garris Shrike. Donald Glover will also feature as a young Lando Calrissian.
Create Content and Get Paid
---